Garage floors are designed to handle a lot of traffic but they can pose a safety hazard to you and your family when they fall into disrepair. If your concrete garage floor has seen better days, it might be best to bring in an experienced contractor to replace it entirely.
Replacing your garage floor might sound drastic but opting for repairs may not be a lasting solution. That's often the case when the garage floor has cracked concrete or is made of low-quality material. If you've been thinking about DIY repairs, keep reading to find out why that could do more than harm good for your garage floor.
Address Any Concrete Damage
You'll first want to assess your garage floor for damage. Older concrete floors are particularly susceptible to shrinkage cracks. Look for the following signs: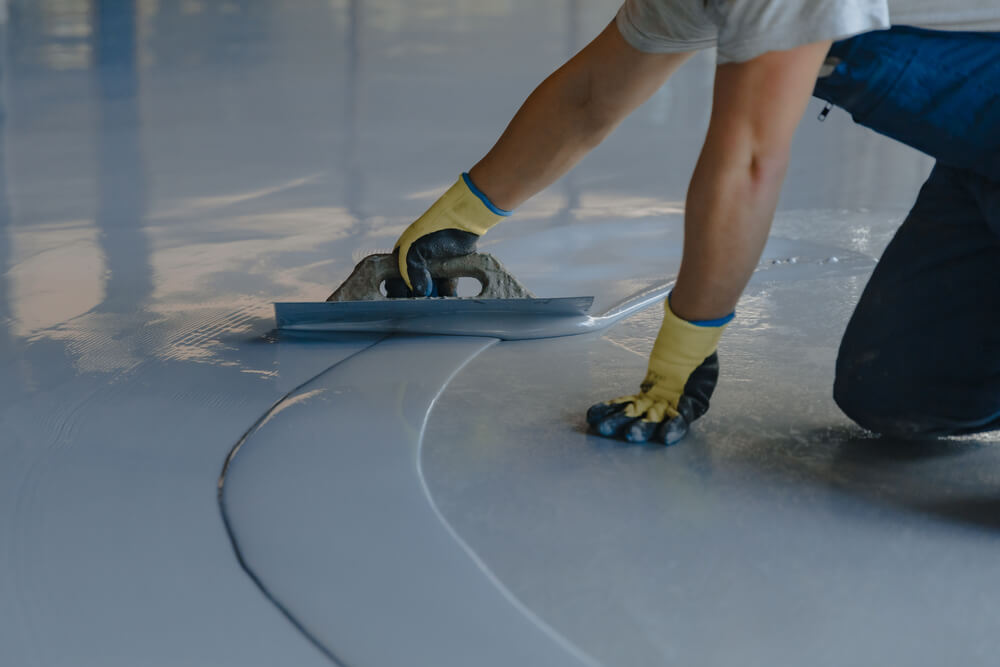 Cracking or similar damage
Uneven surfaces
Water pooling
Worn surface
Flooring appears to be sinking
Knowing what to look for will help you determine whether garage floor repairs are practical, or if a professional replacement is the only viable solution.
Of course, concrete is highly durable but it does have a shelf life. Even if you don't observe any visible evidence of damage, it's probably best to replace your garage floor if it's older than 20 years.
A complete replacement is a major investment, but it's often the safest option to take. Ultimately, a garage floor that has extensive damage is a hazard to your family, your home, and your cars.
Freshen Up With a Higher-Quality Concrete Mix
Concrete is a sturdy material but it has its disadvantages if you don't use the right mix for your garage floor. The classic material can sometimes seem bland and unattractive after years of use. Investing in a higher-quality concrete mix, like the Titan 5000 comes with the following benefits:
Durable and binds well
Holds up against cracking and damage
Improved moisture protection
Above class A rock and industry-grade PSI
Enhanced sealing to increase resistance to staining from salt, oil, paint, and dirt
Choosing a strong, durable concrete mix like the Titan 5000 can address shrinkage cracks in the future. Keep in mind these mixes are best installed by a professional to ensure their long-term effectiveness. You should consult with a competent contractor to see what options are best for your garage floor replacement.
Boost Your Home's Value
Concrete projects, like garage floor replacement or building a new patio, could increase the value of your home. Even if it doesn't significantly add to your property's worth, a new garage floor could still make your home more attractive to prospective buyers.
After all, buyers will notice unsightly oil or grease stains on your garage. They may also balk at the idea of having to renovate a garage floor that is sinking or otherwise in serious disrepair.
Improve the Visual Appeal of Your Garage Floor
If you choose to repair rather than replace, there's no guarantee you'll be able to remove visible damage to your garage floor surface. Patching up cracking in a section of your garage floor is a cost-effective, quick fix. However, you may find that you end up with mismatching colors based on the type of concrete used.
Replacing your floor avoids that aesthetic nightmare entirely, and gives you an entirely fresh garage floor. No matter how good the repairs are, they're unlikely to get rid of an unsightly oil stain that's been around for years.
Instead of endless scrubbing, garage floor maintenance may become less of a chore, too. After all, with your new garage floor, you can start using preventative measures to protect its surface from the get-go. You could lay down mats to protect its surface from visible damage or even coat it with epoxy which makes it easier to clean stains from oil leaks.
Avoid Concrete Damage Worsening
Concrete repairs can be a quick fix to what might seem like a minor nuisance. But repairs are often akin to a bandaid and could see an issue like cracking turn into something more unmanageable. Indeed, if you have an eroded subbase or extensive cracking, your garage floor will need more and more repairs as it continues to deteriorate and weaken.
Opting for a complete garage floor replacement means you start with a fresh base. You'll have a more durable floor and be protected from the risk of water penetration (which typically leads to further deterioration), among many other issues repairs cannot permanently solve.
With a replaced concrete garage floor, you can start to take preventative measures to avoid a recurrence of visible damage, such as placing mats on the surface.
Save Money in the Long Run
Of course, a garage floor replacement is going to be more expensive than repairs, but it could save you money in the long run. A garage floor that needs more than resurfacing can quickly turn into a money pit for homeowners. Repairs are rarely a permanent solution. You'll likely have to keep spending money fixing recurring issues – and that adds up with time.
You should consider multiple points to determine if replacing the garage floor works better for your home.
Will you need additional repairs in the future?
How do the prices compare?
Will the new material make the upgrade worth it?
Schedule Garage Floor Replacement Services Today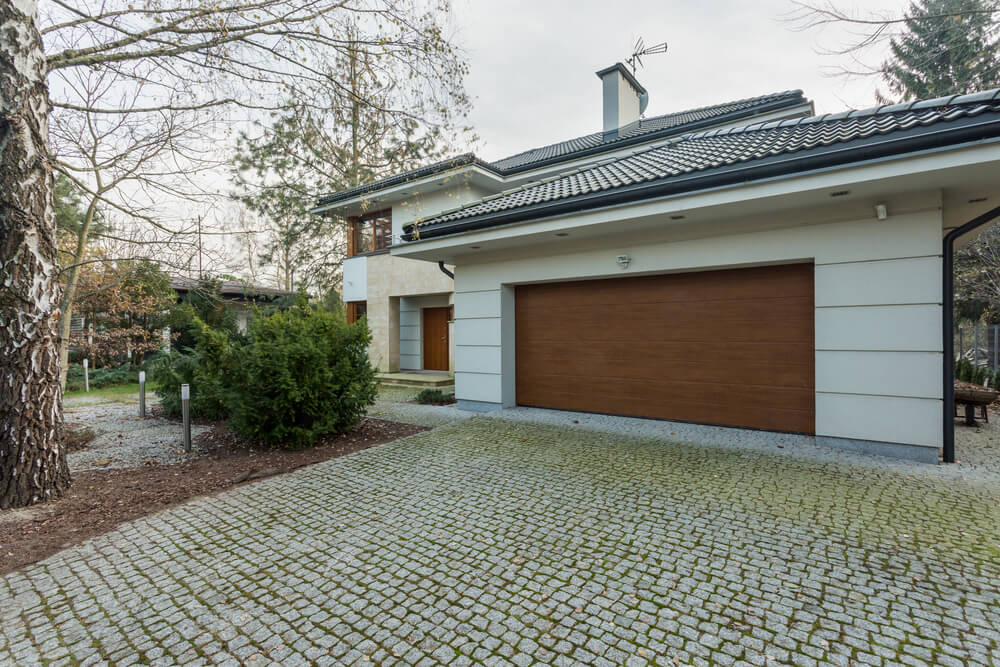 As you review garage floor replacement and address any issues with your concrete, you'll realize why you should choose it over repair. While a repair can fix various problems temporarily, a replacement will remain the better option that ends up helping you.
If you want help with garage construction and renovations, you can contact Richfield Blacktop today to see what we have to offer.