If you're undertaking home improvement projects, you might be interested to learn about driveway edging. Driveway edging is a process whereby you add a border to your driveway. You can leverage several options to edge your driveway, though most people prefer asphalt driveway edging. Edging offers many unique benefits, from preventing soil erosion to maximizing curb appeal. Consider the benefits below before deciding on your next upgrade.
What Is Driveway Edging?
Most driveways are paved with asphalt, and although it is one of the most durable materials, it can still succumb to damage over time.
Driveway edging consists of adding borders to your driveway to protect it—and everything around it—from moisture, damage, and use. For hundreds of years, people have been adding borders to their driveways to enjoy the many benefits that they provide.
There are many types of borders that you can use to edge your driveway. Some people choose Belgian blocks, for example, or concrete pavers. Others prefer brick pavers or concrete curbs.
You can also choose between flat or raised edging to better protect your property. No matter which type of border you choose, protecting your driveway is a must.
Benefits of Driveway Edging
There are many benefits to driveway edging. Consider the following before deciding on an option that works for you.
Protect Your Driveway from Disintegration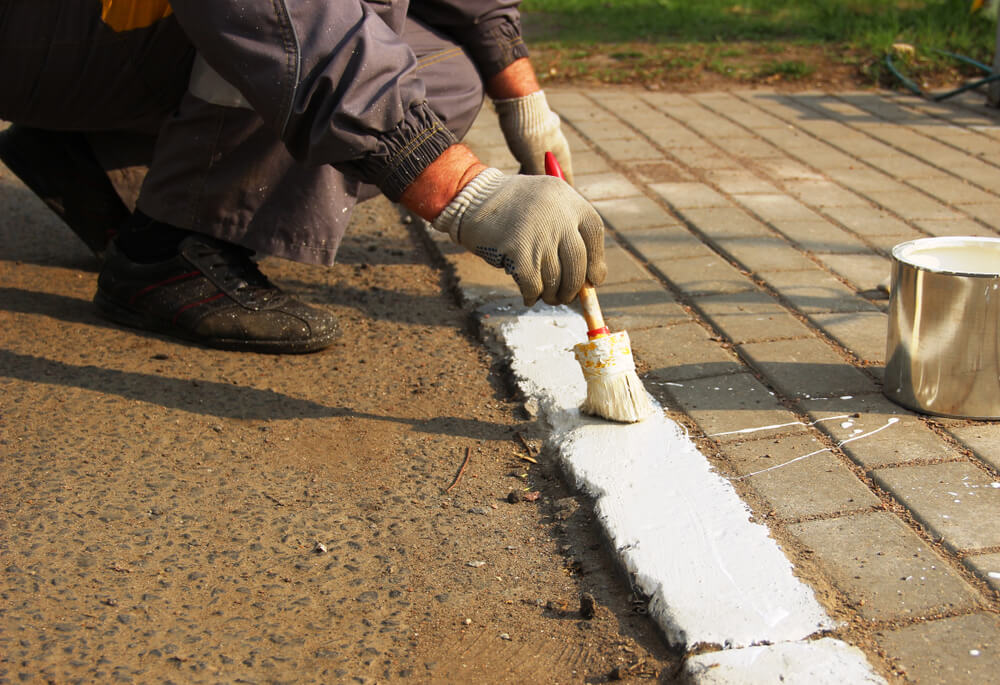 Although asphalt is robust, it can still disintegrate with use. Other materials are even more vulnerable to the elements—and the strain of repeated use. Gravel and brick pavers, for instance, can fall out of place without the use of borders. Asphalt edges occasionally crumble under stress and moisture, and stone pavers separate and form cracks that can flood. Furthermore, every type of driveway is prone to roots and weeds. Having the right borders on your driveway can prevent all of these problems from happening. Edging maintains the integrity of your driveway, protecting it against the elements.
Benefit From Low Maintenance
Asphalt driveways require maintenance and care. During the winter, you likely have to shovel snow. In the summer, you must clear debris from your driveway and tend to rainfall. Thankfully, driveway edging can mitigate the effects of debris and moisture, allowing you to spend less time caring for your driveway. Additionally, borders require little maintenance so that you can focus on bigger and better things.
Safeguard Your Lawn
Your lawn can suffer from several different problems related to your driveway. For example, guests might park or walk on your property, damaging grass and flowers. Additionally, soil erosion can cause plants and grass to grow where they shouldn't. Driveway edging creates a barrier between your driveway and lawn, ensuring it remains protected.
Increase Your Property Value
According to research, driveway edging can add value to your property. If you want to increase your home equity or eventually sell your home, it's always a good idea to consider adding borders to your driveway.
Maximize Your Curb Appeal
Most driveways simply end when they reach the lawn, making your property look messy and unkempt. Driveway borders accentuate the asphalt and create a clear distinction between the lawn and driveway, adding to your home's aesthetic appeal. Since your driveway is the first thing your guests will see, it's a good idea to make it look nice.
Prevent Soil Erosion
Soil erosion occurs when the top layer of dirt, known as topsoil, begins to disintegrate, slide off, or wear away. Soil erosion threatens many species of grasses, plants, flowers, and even animals. Adding a border to your driveway can prevent erosion from decimating your lawn where it meets your driveway, contributing to the integrity of the soil. As a result, driveway edging isn't just useful for you; it's also great for the environment.
Customize the Look of Your New Driveway
There are tons of options when it comes to driveway borders. When you work with specialists, you can fully customize the look and feel of your driveway edging.
Is Driveway Edging Worth It?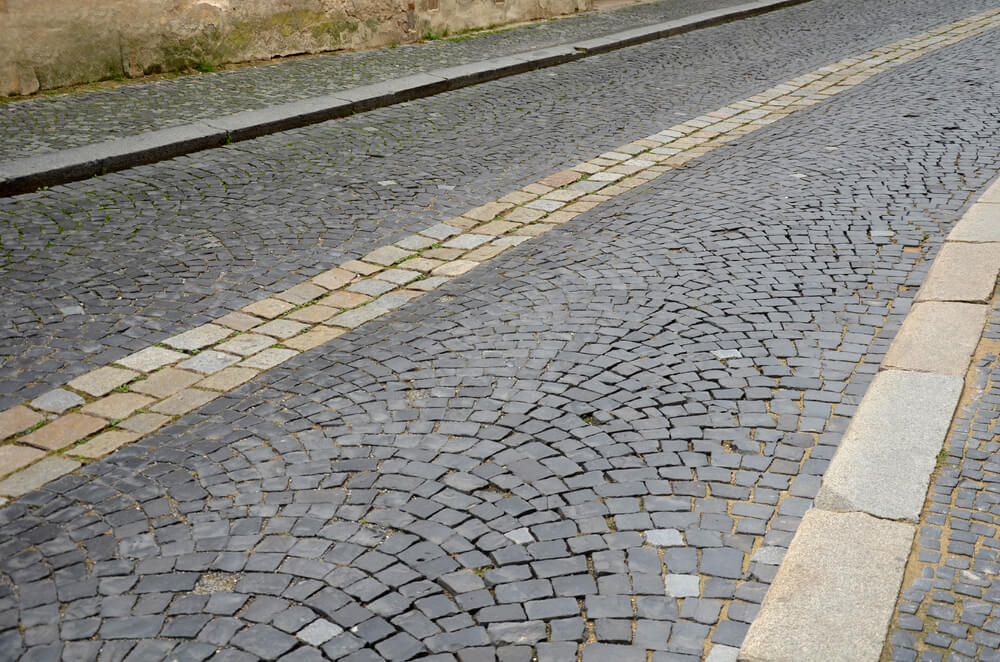 Driveway edging is undoubtedly worthwhile. A discrete border on your driveway can protect it from disintegration, safeguard your lawn, prevent soil erosion, maximize curb appeal, increase your property value, and more. With so many options, you find edging that fits your home's aesthetic. You can even customize the look of your driveway edging by working with industry professionals at Richfield Blacktop. Call us today to learn more about this easy and affordable upgrade.