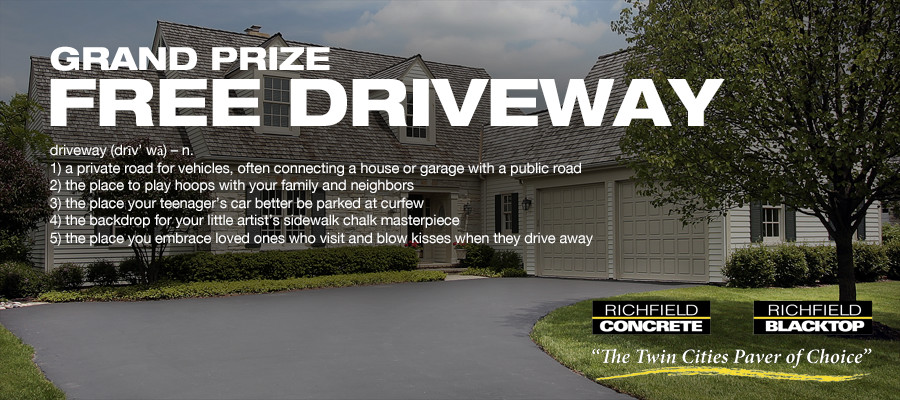 Do you remember that gratifying feeling of riding your bike or rollerblading down a freshly paved road? Or how about drawing big murals across a smooth driveway or sidewalk?
Well, it's that time again! Richfield Blacktop & Concrete is giving YOU the opportunity to get a new driveway. Re-sealing or repaving a driveway can seem like quite the daunting task, not to mention expensive, but with this contest the weight could be lifted off your shoulders! Nobody wants to enter a giveaway that requires you to share their photo on 15 different social media sites and send the message out to your entire contact list, so we're going to make it easy on you.
Step 1: Click our giveaway page.
Step 2: In 50 words or less, tell us why YOU should win a new driveway.
Step 3: Share the contest on Facebook.
Seems easy, right?
But wait, there's more! If your friends or family put your name as the referrer and are the driveway winner, you win a $100 Home Depot Gift Card! What an incentive to start those spring projects around the house or yard.
So when are entries due, you ask? All entries are to be in no later than March 15th, 2016. The winner will be announced on April 15th, 2016. Best of luck to all entries!