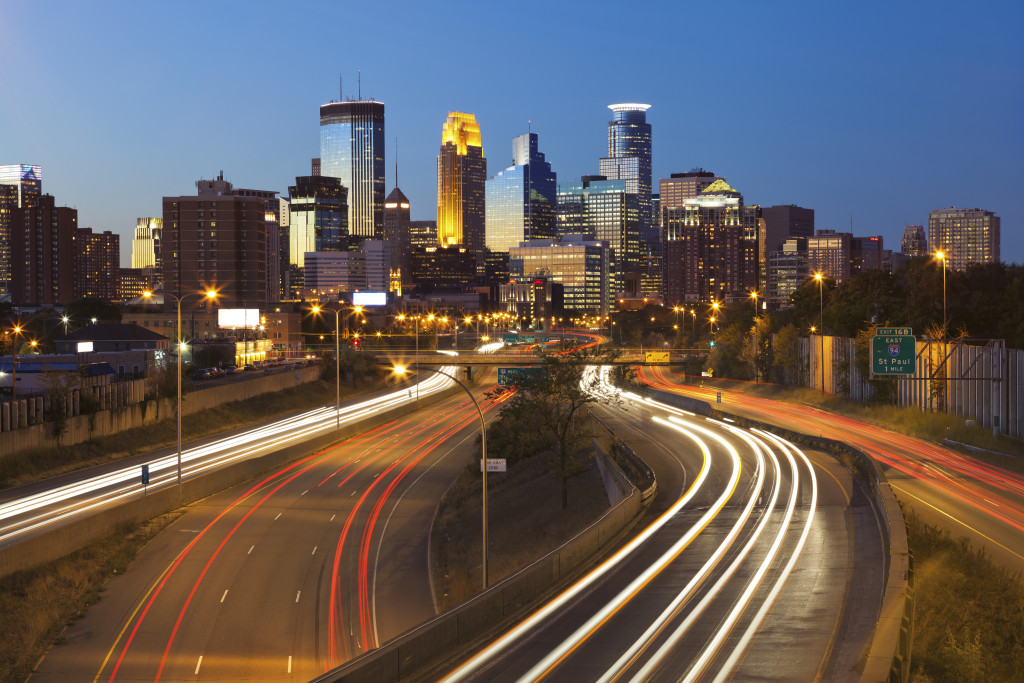 Minnesota winters may be off putting to most who are unable to bear the frigid tundra, and often we true Minnesotans end up asking ourselves, "Why do I stay here?". Is it the Caribou Coffee? Or because we can never leave the home of the Juicy Lucy? It's not completely clear, but the one thing ALL Minnesotans can agree on is that we may have one of the best summers and for that, we can somehow get over the 9 month long winter. Here are a few of the best things about a Minnesota summer.
The Lakes: Whether you like to fish, waterski, or simply just sit outside at a lakeside patio to have a few drinks, Minnesota lake life offers something fun for everyone. Luckily we have over 10,000!
Twins Games: Who doesn't want to go to the relatively newly built Target Field to watch America's favorite pass time? With an absolutely stunning view of the Minneapolis skyline, it's one of the best views in the city!
Rooftop Bars: Sitting out on a patio on a warm Minnesota summer's eve is very relaxing, but being able to be on a rooftop might take the cake. With the beautiful sunsets and nice cityscape, it's hard to find something quite this nice.
The "Great Minnesota Get Together": Deep fried cheese curds and drink an absurdly large quantity of fresh ice cold lemonade? SIGN US UP! For 12 days leading up to and including Labor Day, you can attend the largest state fair by average daily attendance in the U.S.
Brewery Tours: The craft beer movement in Minnesota is BOOMING. Between Surly, Summit, Harriet, Indeed, and many more breweries, you can't go wrong. Along with great beer, local DJs and bands often perform around the cities, so get out there and listen to some live music!
Walker Art Center: Featuring contemporary visual and performing art exhibits, the Walker Art Center thrives in the heart of Minneapolis. Rock The Garden, an annual outdoor summer music festival organized by the Walker, highlights both local and national artists for a weekend of fun.
"One man's trash is another man's treasure": Thrifting through neighborhoods all over Minnesota is a hobby for some, but much more for others. Garage sales are a fun pastime for both children and adults. With the beautiful 85º summer days, making an extra buck or scoring a good find is a sure win in our books.
The Arboretum: The largest upper midwest public garden is hands down one of Minnesota's most beautiful gems.  The over 1,100 acre arboretum is home to over 5000 plant species, making it the largest and most diverse horticultural center in Minnesota. The 3 mile walk doesn't seem tiring at all when you're surrounded with so much beauty.
Minnesota has many things to offer across the board, and summer may be the best time to get out there and experience them. Though it seems to fly by, a Minnesota summer is truly a force to be reckoned with, so get out there and enjoy it!