VADNAIS HEIGHTS PAVING SERVICES
Choose Richfield Blacktop for all of your residential and commercial paving needs in Vadnais Heights, Minnesota. We work with asphalt and concrete paving materials, supplying every client with top-quality craftsmanship and a durable paved surface with each project.
With thousands of square miles of paving experience, you can trust our team of industry-trained paving contractors to complete any commercial or residential paving project quickly and efficiently. Schedule your consultation with Richfield Blacktop now to receive a quote for our reliable installations, repairs, annual maintenance plans, and other asphalt and concrete paving services in Vadnais Heights.
Our Services
Richfield Blacktop is a paving company in Vadnais Heights, Minnesota. We provide an array of affordable concrete and asphalt paving services, such as installations, repairs, and more. We can create a beautiful front walkway to welcome customers to your small business or supply a finished concrete floor for homes and commercial enterprises.
Our most popular services among Vadnais Heights clients include:
Driveway installations, repairs, maintenance, and replacements
Concrete sidewalks, stairs, and finished garage floor installments
Patios for restaurants, hotels, homes, and more
Decorative exposed aggregate
Parking lot installation and repairs
Commercial paving services
Asphalt Driveway Paving in Vadnais Heights
Asphalt pavement is an excellent choice for driveways since it's durable and flexible, withstanding harsh weather conditions and heavy vehicular traffic. Homeowners and business owners in Vadnais Heights can take advantage of asphalt driveway paving services from Richfield Blacktop. We offer installations, repairs, maintenance, and asphalt driveway replacements at competitive rates.
Asphalt materials are flexible, making them an excellent option for environments with fluctuating temperatures. Our paving specialists supply asphalt driveway installations, giving you excellent customer service along the way. We're always ready to answer any questions and address concerns as we complete your Vadnais Heights driveway installation.
Although asphalt driveways are durable, they don't have total immunity from damage and will ultimately require repairs or replacement. Richfield Blacktop offers budget-friendly asphalt driveway paving in Vadnais Heights, helping keep some extra cash in our customers' pockets with each project. Request a quote for repairs, installations, or asphalt driveway repairs in Vadnais Heights today.
Vadnais Heights Concrete Paving
Concrete is another popular choice among both commercial and residential customers. Although concrete driveways are typically more expensive upfront, Richfield Blacktop offers our concrete paving services at competitive prices. Improve your home or business's curb appeal and boost property values with professional concrete paving in Vadnais Heights, Minnesota.
Concrete is incredibly durable, requiring minimal repairs if you keep up with regular maintenance. Another great feature of concrete driveways, stairs, and sidewalks is the customization. Concrete pavement comes in several different colors, paver shapes, and stampings, so you can always find a style that suits your taste.
Whether you want a finished concrete floor for your commercial business or need concrete driveway repairs, Richfield Blacktop has you covered. Request a quote from Richfield Blacktop today and see how our beautiful concrete paving solutions in Vadnais Heights can send your property value soaring higher than ever before.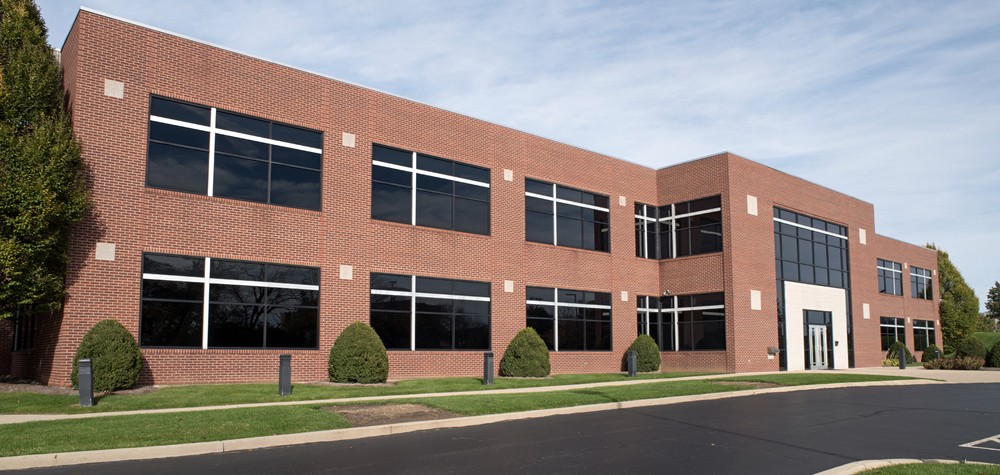 Twin Cities Commercial Asphalt Services
We also offer asphalt paving services for commercial companies in Vadnais Heights, Minnesota. We partner with businesses of all sizes in every industry, supplying high-quality commercial asphalt in a wide range of applications.
Work with Richfield Blacktop and receive the best commercial paving services for structures such as:
Parking lots
Schools
Shopping and retail centers
Apartment complexes and condos
Warehouse and truck shipping terminals
Churches
Manufacturing facilities
Office buildings
Contact Richfield Blacktop today to learn more about our commercial paving services in Vadnais Heights, MN. We're proud to help business owners add value to their property and bring in plenty of potential customers with safe and attractive asphalt surfaces.
Driveway Repairs
Every driveway, even those paved with durable asphalt, will require repairs at some point. Richfield Blacktop offers our valued customers high-quality driveway repairs in Vadnais Heights. Our driveway repair specialists have a streamlined process, quickly providing you with a beautifully paved driveway at a reasonable price.
We work on commercial and residential driveway repairs, helping to fix the following issues for both asphalt and concrete driveway pavement:
Cracking
Buckling
Dipping
Potholes
Pooling water
Uneven pavement
Seasonal exposure and weathering
Don't wait until driveway damage is so extensive it requires a replacement. Contact Richfield Blacktop online to start repairing your driveway right away.
Additional Vadnais Heights Concrete Services
Concrete driveway paving and repairs aren't the only service areas we supply at Richfield Blacktop. Contact our trusted Vadnais Heights paving company to explore plenty of other concrete paving services for your property, including:
Walkways
Patios
Stairways/steps
Curbs
Porches
Finished garage floors
Decorative paving
Whether you need a new finished concrete floor for a business or residential basement or want to install a concrete walkway on your property, Richfield Blacktop provides concrete paving services in Vadnais Heights you can trust to last for years to come.
Your Trusted Paving Partner in Vadnais Heights
Outlast the harsh Minnesota winters with our valuable concrete and asphalt paving services in Vadnais Heights. We work with commercial and residential customers, creating long-lasting paved structures such as driveways, paths, patios, garage floors, and more.
Make Richfield Blacktop your preferred provider of pavement installations, repairs, and maintenance. Contact us today to schedule a consultation with our Vadnais Heights paving company and get started with superior concrete and asphalt surfaces for your home or business.