If you need fast, affordable, and reliable asphalt and concrete paving services in Plymouth, Minnesota, you've come to the right place. With over 60 years of experience in the commercial and residential paving industry, Richfield Blacktop offers an array of outstanding services to Plymouth, the Twin Cities, and areas beyond.
We proudly provide Plymouth and the surrounding communities with durable and cost-effective concrete and asphalt paving solutions. Our offerings include installations, repairs, and replacements of paved surfaces. We strive to provide the best customer service possible, and our experienced Plymouth paving contractors can help keep you informed throughout your project's duration.
Don't wait to make repairs or replace your concrete or asphalt surface. Whether it's a minor walkway or patio, or a sprawling commercial parking lot, Richfield Blacktop is ready to take on any job, big or small. If you need fast and affordable paving services, Richfield Blacktop is the Plymouth paving company to call.
Services
Richfield Blacktop is a Plymouth paving company offering an extensive range of asphalt and concrete paving services. Whether your business needs a concrete walkway and patio or your home's asphalt driveway requires some repairs, the experts at Richfield Blacktop are here to assist.
We provide Plymouth residents and commercial enterprises with durable and long-lasting pavement solutions at budget-friendly prices. Our asphalt and concrete paving services include:
Asphalt and concrete driveway replacement
Concrete sidewalk, step, and garage floor installments
Decorative exposed aggregate concrete
Parking lot pavement projects
Commercial pavement services
Asphalt Driveway Paving in Plymouth
The colder winter months can be brutal in Minnesota, so you need a driveway that can stand up to the harsh weather. Here at Richfield Blacktop, we always recommend an asphalt driveway installation for our Plymouth, Minnesota customers. Asphalt is a strong, flexible, and incredibly durable driveway material. Cut down on repairs and maintenance costs with a Plymouth asphalt driveway installation from Richfield Blacktop.
Asphalt is always our number one choice, whether your own a commercial or residential property in Plymouth, MN. Asphalt is flexible, meaning it can withstand heavy weight from vehicular traffic and parked cars, trucks, boats, RVs, vans, and other large vehicles. You can stay worry-free as you come and go with an asphalt driveway.
Another great benefit of asphalt, often called "blacktop," is its dark coloration. The black surface attracts sunlight, allowing snow and ice to melt more quickly. This is one perk of an asphalt driveway that Plymouth property owners can take advantage of in the colder months.
Finally, asphalt is not only incredibly affordable but also environmentally friendly. Most asphalt is made from recycled materials, making it a sustainable option for your home or business. For fast, affordable, and long-lasting asphalt driveway paving, repairs, and installation in the Plymouth area, call Richfield Blacktop.
Concrete Driveway Paving
Although asphalt driveways are always a popular and practical choice among residential property owners, it's not the only option. Commercial and residential properties alike can benefit from the beauty of a concrete driveway. Richfield Blacktop is the number one name in Plymouth concrete driveway paving, creating stunning paved surfaces at competitive rates.
Concrete driveway materials are more expensive upfront than asphalt, but the additional cost can be well worth the investment. Concrete driveways add class and traditional style to any home. Unique colors, paver shapes, and stampings create a fun style that will surely increase your Plymouth, Minnesota, property value. Plus, concrete is relatively durable and long-lasting as well. Improve your home's curb appeal with a concrete driveway from Richfield Blacktop.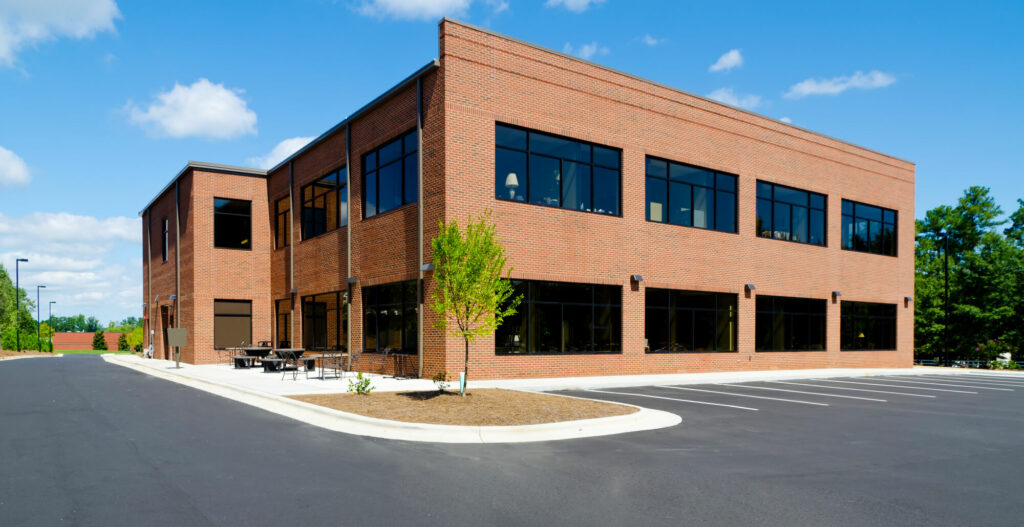 Commercial Asphalt Services
Richfield Blacktop provides Plymouth commercial asphalt paving services at competitive prices. We supply fast and affordable asphalt paving solutions for businesses, municipalities, and other commercial enterprises. Whether you require repaving for an entire parking lot or simply want to repair an existing asphalt surface, Richfield Blacktop has the best prices and service in the area.
Our experts will assess your commercial property's needs, offering practical asphalt paving solutions, quoting an affordable rate. We're here to answer any questions and address your concerns before beginning any asphalt paving project. Richfield Blacktop always provides total transparency throughout the process. Regardless of what your commercial property requires, Richfield Blacktop will make it work. We provide commercial asphalt paving services in Plymouth for properties including:
Parking lots
Schools
Shopping and retail centers
Apartment complexes and condos
Warehouse and truck shipping terminals
Churches
Manufacturing facilities
Office buildings
Does Your Driveway Need Repairs?
Many homeowners think it's okay to let driveway repairs and maintenance fall by the wayside. While asphalt is an incredibly sturdy paving material, it will undoubtedly need some TLC to make it through the harsh and unpredictable winters of the Midwest. Cracking, potholes, stagnant water, uneven surfaces, and failing asphalt edges are all signs of driveway breakdown. If you notice these issues arising, it's best to call the experts at Richfield Blacktop for a fast and affordable Plymouth driveway repair.
The industry-leading paving contractors at Richfield Blacktop can understand the issue and deal with the problem at its root. We will utilize advanced asphalt repair technology to take care of your driveway problems like a piece of cake. We are a Plymouth driveway repair company that can work quickly and at the right price to give you asphalt driveway repairs that last. Call us today to take care of the following issues on your driveway:
Networks of cracks
Buckling pavement
Potholes
Low spots where water pools
Winter weathering
Waiting to put in work on your driveway is a big mistake. Don't hesitate, or you might need to replace your entire asphalt driveway. Avoid a headache in the end, and make a quick and easy call to Richfield Blacktop, Plymouth's best driveway paving company.
Additional Concrete Services
Here at Richfield Blacktop, we refuse to limit ourselves to only a few simple services. Instead, we offer a wide array of additional concrete paving solutions that are perfect for both residential and commercial property owners in Plymouth, Minnesota.
If you want to improve your home's curb appeal, up the property value of your commercial business, or simply bring your existing concrete pavement up to par, Richfield Blacktop is here to help. We offer concrete repairs, installations, replacements, and comprehensive maintenance plans for the following paved structures:
Walkways
Patios
Stairways/steps
Curbs
Porches
Finished garage floors
Decorative paving
Plymouth's Preferred Paving Partner
Plymouth's commercial and residential property owners have been relying on Richfield Blacktop for over 60 years. Our expert paving professionals provide top-of-the-line services at budget-friendly prices, backing up our claim as Plymouth's preferred paving partner.
Whether your driveway needs a minor facelift or your commercial parking lot is falling apart, our team of knowledgeable paving contractors can take care of the job. We use industry-leading techniques and machinery to make your next paving project go as smoothly as possible. For fast, reliable, and affordable asphalt and concrete paving solutions in Plymouth, Minnesota, start with the experts at Richfield Blacktop.