Richfield Blacktop is a professional paving company offering our services to commercial and residential property owners in Oakdale for over 60 years. We have extensive experience in the industry, laying nearly 8.5 million square feet of paving materials across Minnesota and the Midwest region. We proudly provide Oakdale residents and business owners with top of the line paving services, including installations, repairs, and replacements. We strive to supply all of our Oakdale clients with outstanding customer service and industry-leading asphalt and concrete paving solutions. Call us today to see why Richfield Blacktop is the Twin Cities' most trusted concrete and asphalt paving company.
With over 60 years in the industry, we understand the challenges that come along with asphalt and concrete pavement installation and repairs. That's why we work as hard as possible at all times to provide durable and beautiful asphalt and concrete paving services to Oakdale property owners. The experts at Richfield Blacktop work tirelessly throughout the entire paving process to provide total transparency so you can stay stress-free. Whether you need to entirely overhaul your commercial parking lot or want to repair an existing asphalt driveway, Richfield Blacktop has the expertise to implement attractive and long-lasting paving solutions every single time.
Services
Richfield Blacktop offers an extensive range of asphalt and concrete paving services to property owners across the Oakdale area. From simple pathways for residential properties to expansive parking lots for commercial businesses, the experts at Richfield Blacktop can do it all. We will work closely with you to determine your home or business's needs and find the best paving solution to fit your requirements. Richfield Blacktop proudly produces durable, long-lasting pavement solutions at an affordable price. We offer an array of paving services, including:
Asphalt and concrete driveway replacement
Concrete sidewalk, step, and garage floor installments
Decorative exposed aggregate concrete
Parking lot pavement projects
Commercial pavement services
Asphalt Driveway Paving in Oakdale
Minnesota winters can be brutal, and more often than not, your driveway undergoes a heavy beating during the colder months. Without the proper preparation and maintenance, your asphalt driveway might not make it through the winter. Don't waste time and money continuously repairing your driveway after the snowy season ends each year; call Richfield Blacktop for affordable asphalt driveway paving in Oakdale, Minnesota.
Asphalt is always our number one recommendation for Oakdale residents since it is so durable and versatile. Asphalt easily withstands the harsh winter weather and takes on heavy vehicular traffic throughout the year without a problem. Asphalt materials are incredibly flexible, so your asphalt driveway won't crack or sag under the weight of vehicles such as RVs, trucks, tractors, or boats. When installing an asphalt driveway on your property, you reap the many advantages of the affordable and durable material, helping you avoid future issues for as long as possible.
Aside from its durable and flexible composition, asphalt driveways can offer other benefits to Oakdale homeowners. The darker hue, often referred to as blacktop, allows ice and snow to melt off the driveway's surface quickly. Asphalt is also an environmentally friendly option since it is one of the world's most commonly recycled materials. The final advantage of asphalt is its affordability. Luckily, installing an asphalt driveway for your Oakdale home or business won't break the bank. For an affordable Oakdale driveway installation that will last for years to come, call the experts at Richfield Blacktop.
Concrete Driveway Paving
Although asphalt is a practical paving solution for Oakdale property owners, it's not the only option available. Many commercial and residential property owners opt for concrete driveways, which offer a more traditional look for your driveway design. Concrete is an excellent choice of paving material for your driveway because it is exceptionally durable and requires minimal maintenance and repairs over time.
Concrete materials can be more expensive upfront than an asphalt alternative but are definitely worth the additional cost. An Oakdale concrete driveway installation will vastly improve your home or business's curb appeal and property value. Plus, a proper concrete driveway installation will look beautiful and leave a lasting impression on visitors for years to come. There are several unique colors, stampings, and finishes to choose from, so you have the most beautiful concrete driveway on the block. Richfield Blacktop always provides fast and affordable concrete driveway installations in Oakdale, Minnesota.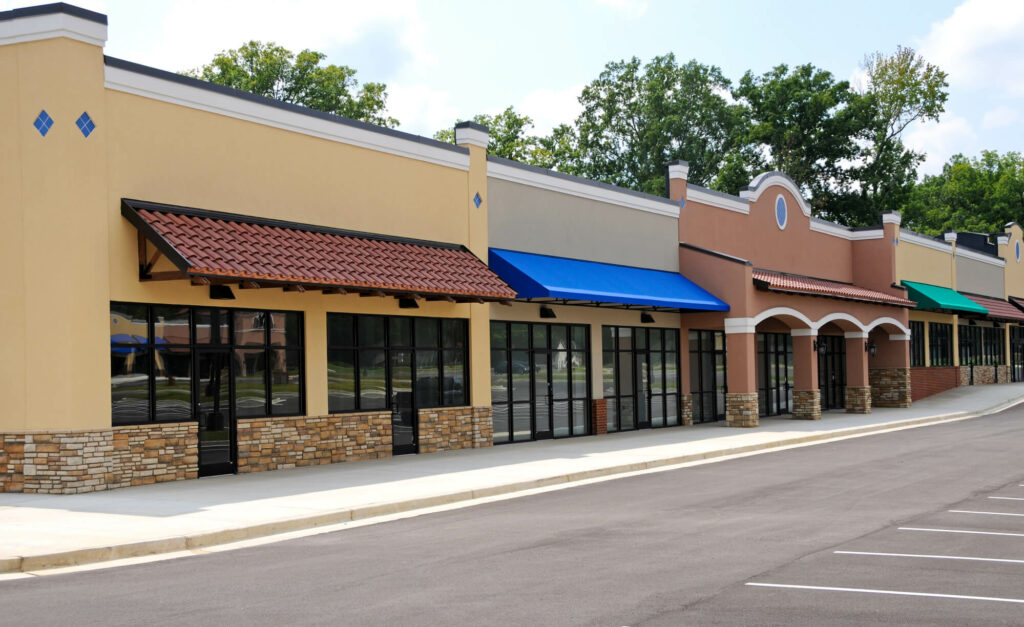 Commercial Asphalt Services
Richfield Blacktop is an experienced Oakdale paving company offering exceptional commercial asphalt services to businesses in the area. We pride ourselves on providing the best paving solutions possible for your commercial property in Oakdale. Whether you need an asphalt installation, repairs on existing asphalt surfaces, or require a total replacement of an asphalt structure, Richfield Blacktop is at your service. We will assess your commercial property's needs and provide practical solutions so your asphalt pavement stays beautiful and stable throughout the year. Our paving experts always offer an open line of communication to answer questions and address concerns throughout the paving process. We guarantee that you'll be completely confident in the abilities of Richfield Blacktop's paving experts. We offer commercial paving services in Oakdale for properties including:
Parking lots
Schools
Shopping and retail centers
Apartment complexes and condos
Warehouse and truck shipping terminals
Churches
Manufacturing facilities
Office buildings
Does Your Driveway Need Repairs?
It is easy to allow driveway pavement issues to get out of hand, even if it is a simple oversight on your part. If you notice extensive networks of cracks, potholes, pooling water, or other pavement problems, it's probably a good idea to give us a call. Richfield Blacktop specializes in concrete or asphalt driveway repairs in Oakdale. We will assess the damage, advise you on the right solutions for your driveway, and make the repairs at an affordable price using innovative pavement repair techniques. Our industry-leading pavement experts are always ready to help with Oakdale driveway repairs. We will apply our extensive knowledge to repair the following driveway issues:
Networks of cracks
Buckling pavement
Potholes
Low spots where water pools
Winter weathering
Don't hesitate to repair your driveway any longer; otherwise, you might wind up requiring an entire replacement. Whether you have extensive cracking, pooling water, or potholes on your property's driveway, it's essential to deal with the issues right away. Call the experts at Richfield Blacktop to take care of driveway damage quickly using durable paving materials.
Additional Concrete Services
Our expertise is not just limited to parking lots and driveways. Richfield Blacktop offers an abundance of additional concrete services to improve your commercial or residential property's curb appeal. We can assist you with concrete repairs, installations, maintenance plans, and replacements of the following:
Walkways
Patios
Stairways/steps
Curbs
Porches
Finished garage floors
Decorative paving
Oakdale's Preferred Paving Partner
For over 60 years, Richfield Blacktop has been a trusted provider of Oakdale paving services. Our experienced asphalt and concrete specialists strive to supply only the highest quality paving solutions, so your property can thrive throughout the year. Whether you need minimal driveway maintenance or a complete replacement of an existing commercial parking lot, Richfield Blacktop will utilize top-of-the-line tools and techniques to create a beautiful concrete or asphalt structure. For budget-friendly asphalt and concrete paving solutions, including installations, repairs, and replacements, contact the experts at Richfield Blacktop.