For over 60 years, Richfield Blacktop has offered premier paving services throughout the Moundsview, Minnesota, area. We are a top trusted Twin Cities paving partner for concrete and asphalt installations, repairs, and replacements for residential and commercial properties. Over the years, we've laid over 8.5 million square feet of paving material in the North Star State. It's easy to see why Richfield Blacktop is the number one choice time and time again.
We prioritize the unique needs and challenges of every paving project. We pride ourselves on understanding and alleviating all our clients' pain points to provide beautiful, durable concrete and asphalt solutions. Whether you need a new garage floor or driveway, or even a substantial paved structure like a parking lot, we're here to help.
Our trusted paving professionals are available around the clock to answer any questions and address any concerns you may have about your pavement project. We offer our customers complete transparency throughout the process. Our experts emphasize open communication as we strive to build long-lasting relationships with clients in Moundsview and beyond continuously. We're proud to provide Moundsview residents with exceptional paving services from start to finish. When you choose Richfield Blacktop, you're guaranteed fast, friendly service with fantastic results.
Services
Many businesses, municipalities, and residences throughout the Moundsview area look to Richfield Blacktop for affordable, professional paving services. Whether you need a simple pathway or a full-blown parking lot, we have you covered. Our experts only install paving solutions that make sense for you. We take a comprehensive approach to our projects to find the right paving solution to fit your needs best. As long as you call us, your asphalt and concrete will look great and last long. Our paving services include:
Asphalt and concrete driveway replacement
Concrete sidewalk, step, and garage floor installments
Decorative exposed aggregate concrete
Parking lot pavement projects
Commercial pavement services
Moundsview Asphalt Driveway Paving
Here in Minnesota, most residents are used to the unpredictable weather. Your pavement, however, might not be as prepared as you are. We recommend asphalt paving solutions for the temperamental Minnesota weather because it is the most durable, long-lasting paving option. It's also great for families with large vehicles like trucks, tractors, RVs, and boats because it is such a flexible material. Asphalt won't crack or flex under the significant weight of such vehicles.
Other advantages of asphalt installation include the quick melting of snow and ice due to the dark color. It's also incredibly environmentally friendly since asphalt is the most recyclable material in America.
Perhaps the best benefit of all is the cost of asphalt pavement. At Richfield Blacktop, our asphalt services are affordable and durable, so you won't need to worry about costly repairs or replacements for a long time to come. Whether you need a completely new asphalt driveway or just minimal maintenance, we have the right asphalt paving solution for all Moundsview residents.
Moundsview Concrete Driveway Paving
Another solid choice for driveway paving is concrete. Concrete materials are a popular choice across the country and for a good reason. Concrete is a more traditional paving option and lasts for an incredibly long time while adding immense value to your home's curb appeal. While the concrete cost is higher upfront, it's still an excellent investment for homeowners in Moundsview in the long run. When it comes time to sell your home, a concrete driveway will add additional resale value to your home or building.
Concrete leaves a great first impression on any visitors to your home. Your driveway is what greets your guests as they arrive on the property. At Richfield Blacktop, we have a broad offering of unique styles, stampings, colors, and finishes to create an attractive and memorable concrete driveway outside your home. Our experts can install a beautiful concrete driveway in no time.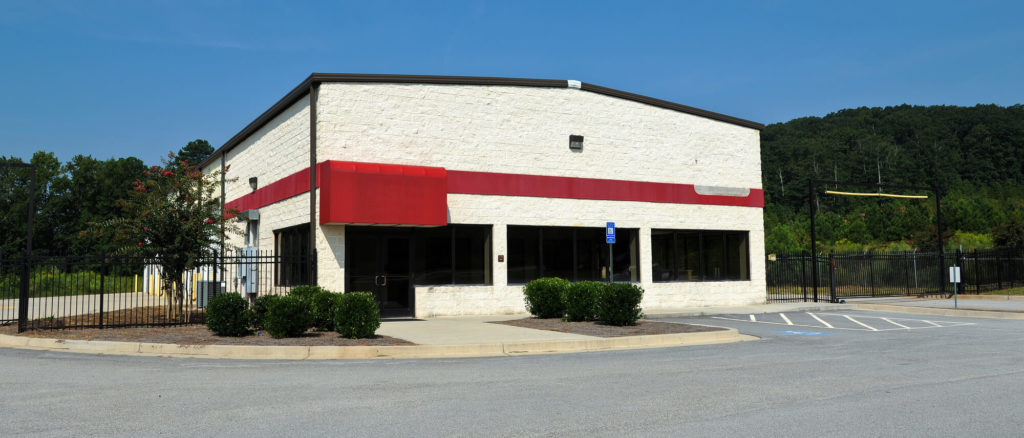 Moundsview Commercial Asphalt Servies
We are proud to provide high-quality asphalt services for commercial properties and municipalities in the Moundsview area. We offer top of the line asphalt services including installation, repairs, or complete replacements. Big or small, call Richfield Blacktop today to complete your commercial asphalt paving project.
For over half a century, we've paved the way for commercial asphalt services in Moundsview and the surrounding areas. Throughout Minnesota, we've used innovative solutions to garner tangible results for clients of all sizes. We'll be by your side, offering complete transparency and accurate communication, throughout the entirety of your next commercial paving project. We've completed various projects throughout the area, including:
Parking lots
Schools
Shopping and retail centers
Apartment complex and condos
Warehouse and truck terminals
Churches
Manufacturing facilities
Office buildings
Does Your Driveway Need Repairs?
Have you noticed your driveway looking a little worse for wear? If you find cracks, caving, or potholes on your driveway's surface, it's time to give Richfield Blacktop a call. We'll help mitigate the impacts of existing damage and ensure that further issues do not ensue. We can repair:
Cracking or buckling
Pot-holes
Low spots where puddles collect
Winter damage
Don't wait until it's too late to fix your driveway. Excessive cracking, buckling, and potholes are all signs of potential damage to the subsurface. Call us to salvage your driveway or allow us to replace it with a longer-lasting pavement solution today!
Additional Concrete Services
On top of our industry-leading asphalt services, we provide a broad range of concrete solutions as well. Our additional concrete services include installations, repairs, maintenance, and
replacement of:
Walkways
Patios
Steps
Curbs
Porches
Garage Floors
Decorative look paving
Your Paving Partner In Moundsview
From brand new installations to maintenance, repairs, and replacements, Richfield Blacktop is the premier paving partner of Moundsview residents and business owners. We promise to provide top quality paving solutions for your home or commercial property with our expertise and high-quality customer service. Call us today to being your next paving project and allow us to exceed all your expectations in the process.