Throughout Minnesota, Richfield Blacktop has become a leading paving service provider, offering top quality asphalt and concrete paving services. Our experienced paving professionals have completed over 8.5 million square feet of paving projects in Mendota Heights and the surrounding Minnesota area. Residential and commercial property owners have trusted Richfield Blacktop for industry-leading paving solutions and top quality materials. We strive to create long-lasting partnerships with homeowners and businesses throughout Mendota Heights and beyond.
Our main goal is to consistently provide an exceptional service experience, unlike any other available to Mendota Heights residents. Our paving professionals continuously exceed client expectations with their years of experience utilizing high quality paving products and techniques. Our detail-oriented team will make the paving process incredibly painless, whether your home or business needs paving improvements, installation, or completely reestablishment. We guarantee the prioritization of all your business or home paving needs. From commercial parking structures to patios and porches, we pride ourselves on going above and beyond for every Richfield Blacktop customer.
You can be sure that our industry experts will work tirelessly to resolve any obstacles or issues during the paving process. When you choose Richfield Blacktop for your Mendota Heights paving project, you'll receive outstanding customer service, thorough updates and communication, and a beautifully finished paving product. You're our priority at Richfield Blacktop, and you'll never be left in the dark during your home or business improvement project.
Services
Regardless of your paving project's size or type, here at Richfield Blacktop, we definitely have the perfect service to meet your needs. We provide industry-leading asphalt and concrete paving services to residential and commercial property owners in Mendota Heights, with fast, durable results. Our services include:
Asphalt and concrete driveway replacement
Concrete garage floor installments
Concrete sidewalks and pathways
Decorative exposed aggregate concrete
Commercial parking lot pavement services
Other commercial pavement services
Mendota Heights Asphalt Driveway Paving
Trucks and other heavy vehicles can be detrimental to the structural integrity of residential driveways and commercial parking lots. In Mendota Heights, property owners can expect high-quality asphalt installation that withstands the pressure and weight of heavy vehicles when working with Richfield Blacktop.
Asphalt is an incredibly flexible material that allows for significant amounts of weight, pressure, and movement without sacrificing the surface's structural integrity. Chemicals, oils, and extreme temperature changes can impact other paving materials, while asphalt withstands the challenges of severe weather and heavy traffic.
If you own a truck, boat, or trailer, asphalt is an excellent product option with a wide range of benefits for commercial and residential properties. Mendota Heights property owners can be assured that asphalt is a reliable, affordable, and hassle-free paving material. Look to Richfield Blacktop to ensure your asphalt paving material is installed or repaired correctly.
Mendota Heights Concrete Driveway Paving
Investing in concrete paving materials for your property is another fantastic way to add value to your curb appeal. We recommend concrete paving materials for commercial and residential property owners in Mendota Heights for its durability and stylistic beauty.
When company comes over or new clients visit your office location, the driveway is the first thing they see. Make a good impression by taking advantage of Richfield Blacktop's vast range of concrete paving colors, styles, aggregate finishes, and unique stampings. All of our concrete paving products are of the highest quality, so you always receive a beautiful driveway to enjoy for years.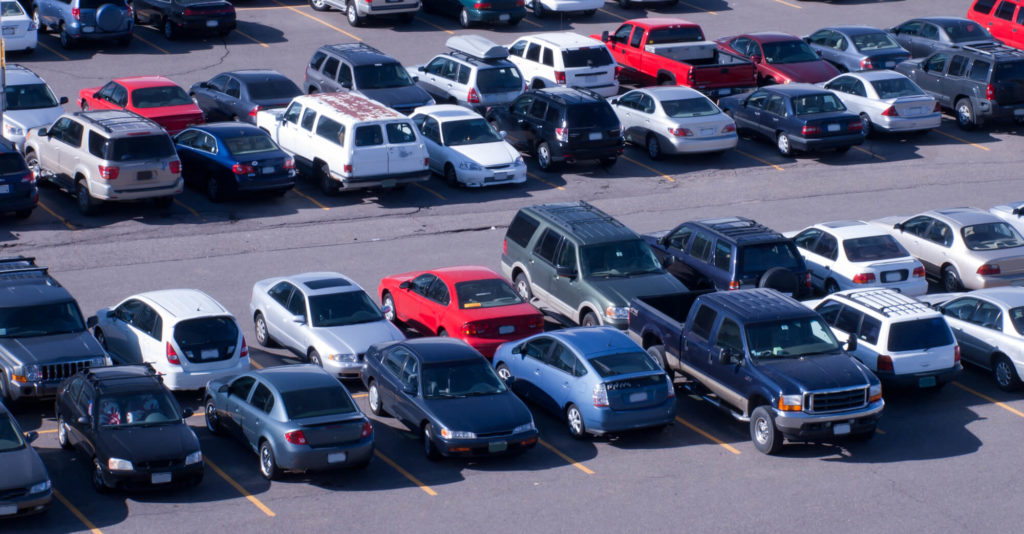 Mendota Heights Commercial Asphalt Services
Commercial property owners can count on Richfield Blacktop for all of their concrete and asphalt paving needs. With over 8.5 million square feet of paving experience, our contractors install industry-leading paving solutions, and complete timely repairs or replacements for any business or commercial property. We've created lifelong partnerships with Mendota Heights area business owners to complete exceptional, reliable commercial paving services. All of our commercial clients throughout Minnesota receive priority attention from industry professionals to address any concerns. Each commercial paving project has unique needs and requirements, meaning we take the time to hash out the details of every square foot. For over sixty years, Mendota Heights businesses have trusted Richfield Blacktop to completely numerous commercial paving projects. Our customers in Mendota Heights and throughout Minnesota can expect top of the line customer service and knowledgeable paving professionals to guide the way through any commercial paving project. Some commercial paving projects we've completed include:
Parking lots
Schools
Shopping and retail centers
Apartment complex and condos
Warehouse and truck terminals
Churches
Manufacturing facilities
Office buildings
Does Your Driveway in Mendota Heights Need Repairs?
Every day your driveway faces the possibility of damage, even when repairs and maintenance are routinely kept up with. Our paving professionals are masters at the craft and can evaluate each project's individual needs quickly to provide long-lasting pavement solutions with your unique needs in mind. Resolve potholes, cracking, and sinking on your driveway any time with Richfield Blacktop. Minnesota is not immune to severe weather conditions throughout the year, and any damage inflicted on your property should be dealt with immediately, including:
Cracking or buckling
Potholes
Warping
Pooling water
Winter damage
Inspect your driveway regularly throughout the year and identify any pavement issues quickly. Schedule an immediate consultation with one of Richfield Blacktop's pavement professionals and choose from our wide assortment of realistic pavement solutions. When you work with Richfield Blacktop, your pavement will always look fresh and of high quality, even when damage seems irreversible.
Additional Concrete Services in Mendota Heights
Richfield Blacktop has a vast array of paving solution offerings for commercial, residential, and municipal properties. Mendota Heights property owners should look to Richfield Blacktop for any installation, replacements, repairs, or resurfacing, as well as an additional concrete services needed, including:
Walkways
Patios
Steps
Curbs
Porches
Garage Floors
Decorative look paving
Your Mendota Heights Paving Company
Mendota Heights residents have counted on Richfield Blacktop for commercial and residential paving services for over 60 years. Our clients are our top priority, and each Richfield Blacktop paving professional will make the installation, repair, or replacement process seamless and easy to understand. Here at Richfield Blacktop, we strive to provide Mendota Heights residents with the most exceptional paving services and build strong, lifelong partnerships throughout our community.