Richfield Blacktop is an experienced company offering commercial and residential paving services to residents and business owners in Maple Grove, Minnesota. We've been in the asphalt and concrete paving industry for over 60 years, laying nearly 6.5 million square feet of paved materials across the Midwest area. We proudly serve Maple Grove, providing expert installations, repairs, replacements, and other asphalt and concrete paving services.
We work with clients across all industries. Whether you're a homeowner in need of a simple driveway installation and minor repairs or a commercial business owner looking to replace an entire parking lot structure, we have the industry-leading tools and experience to do it fast and affordably.
Here at Richfield Blacktop, our clients are our main priority. We will always strive to supply only the most outstanding customer service to all of our customers. We understand that asphalt and concrete installations and other paving services can be stressful for home and business owners. The experts at Richfield Blacktop are here to ease any stresses and address concerns throughout your paving project's duration. With industry-leading asphalt and concrete paving techniques and top-of-the-line customer service, you'll always be in good hands with Richfield Blacktop. Call us today to see why we're the best Maple Grove paving company available.
Services
Richfield Blacktop is a Maple Grove paving company specializing in a wide range of concrete and asphalt services. From simple patios and pathways to extensive commercial parking lots, our team of experienced paving professionals can do it all. We work closely with commercial and residential clients to assess the property's needs and find the perfect asphalt or concrete pavement solution. Our extensive list of paving service offerings include:
Asphalt and concrete driveway replacement
Concrete sidewalk, step, and garage floor installments
Decorative exposed aggregate concrete
Parking lot pavement projects
Commercial pavement services
Asphalt Driveway Paving
The winters in Minnesota are no joke, so you need a driveway that will withstand constant weathering throughout the colder months. With the proper preparation and maintenance, an asphalt driveway can go the distance. Don't waste time and money repairing your driveway annually after severe winter weather. Instead, call Richfield Blacktop for the best asphalt driveway installations in Maple Grove, Minnesota.
Asphalt is always our most highly recommended paving material for Maple Grove residents. It's durable, flexible, and versatile, making it ideal for a driveway installation. Asphalt is flexible, allowing heavy vehicles like boats, RVs, pickup trucks, and tractors to travel easily without affecting the pavement's surface. The blacktop color also helps ice and snow to melt faster during the winter season.
Take advantage of the many beneficial aspects of an asphalt driveway installation in Maple Grove. This affordable paving solution is a smart choice for any homeowner. Save money on repairs and constant maintenance with an asphalt driveway installation from Richfield Blacktop.
Concrete Driveway Paving
Although asphalt is a popular choice in Maple Grove, it's not the only paving option that's out there. Instead, homeowners can opt for a concrete driveway installation. Concrete driveways provide a more traditional look and will last for years to come. Unfortunately, concrete pavement is a more significant investment, but ultimately you will receive a beautiful and durable driveway requiring minimal maintenance.
Even though installing a concrete driveway is a higher investment upfront, it will vastly improve your curb appeal, thus increasing your property value as well. Concrete driveways are easy to stamp and color, leaving an impactful first impression on friends, family, and neighbors. Add beauty to your home or business with a concrete driveway. Call the experts at Richfield Blacktop to make it happen for your Maple Grove property.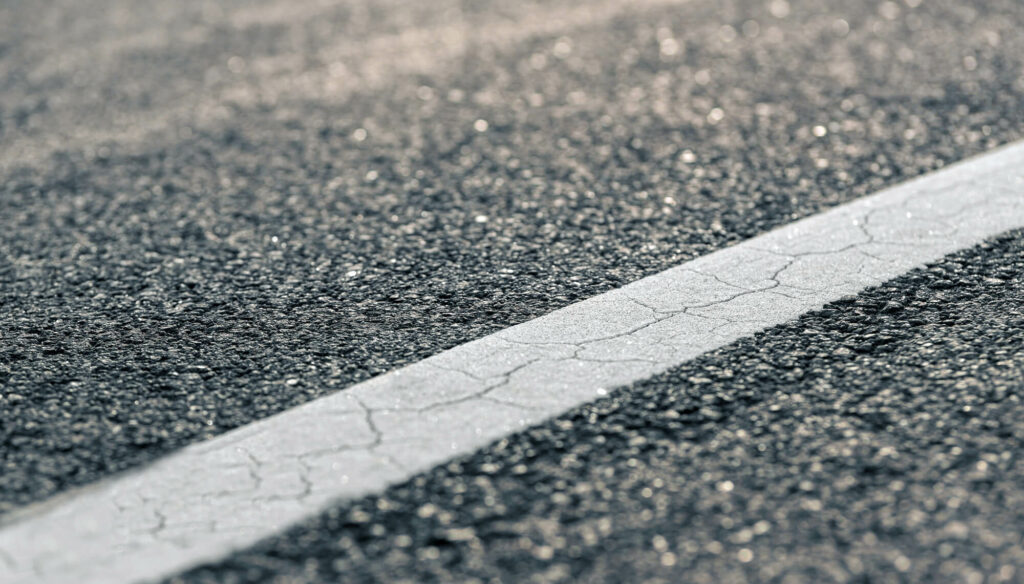 Commercial Asphalt Services in Maple Grove
For the most exceptional commercial asphalt services in Maple Grove, Richfield Blacktop is the way to go. We provide outstanding commercial asphalt services for commercial properties throughout the area. Whether you need an entire parking lot replaced or want to install new asphalt walkways or patios, our paving experts have the expertise to make it happen.
We will determine your property's needs and suggest a commercial asphalt paving solution that will work best for your business. Our experts are always encouraged to keep an open communication line with clients, offering total transparency throughout the commercial asphalt paving process. We pride ourselves on the quality of our commercial asphalt paving products. Richfield Blacktop provides a range of exceptional commercial asphalt paving services for several types of properties, including:
Parking lots
Schools
Shopping and retail centers
Apartment complexes and condos
Warehouse and truck shipping terminals
Churches
Manufacturing facilities
Office buildings
Driveway Repairs
Dealing with driveway damage is an annoyance for any homeowner. Don't let your driveway's pavement get too damaged before you decide to act. Crack, potholes, pooling water, and uneven or discolored surfaces are all signs of concrete and asphalt pavement issues. If you notice any of these problems overtaking your driveway, call the experts at Richfield Blacktop to take care of it right away. Our team will assess the damage to your driveway and advise you on the right solutions for your Maple Grove driveway repair. We utilize industry-leading techniques to give the best possible results to our customers in Maple Grove, Minnesota. Richfield Blacktop specializes in driveway repair solutions for the following issues:
Networks of cracks
Buckling pavement
Potholes
Low spots where water pools
Winter weathering
Don't wait any longer to deal with your driveway damage. Leaving cracks and potholes to take on a mind of their own is a bad idea for any property. Richfield Blacktop is ready to assist in your next Maple Grove driveway repair.
Additional Concrete Services
We don't limit our offerings to just parking lots, driveways, and sidewalks. At Richfield Blacktop, we can provide an abundance of additional commercial and residential concrete paving services. To see what we can do with your concrete, give us a call today.
We look forward to assisting you with concrete repairs, installations, replacements, and maintenance plans for any of the following structures:
Walkways
Patios
Stairways/steps
Curbs
Porches
Finished garage floors
Decorative paving
Maple Grove's Most Trusted Paving Partner
Richfield Blacktop is the most trusted name in paving services in Maple Grove and the surrounding areas. Our specialty is to provide only the highest quality paving services with over 60 years of experience in the asphalt and concrete paving industry. We pride ourselves in knowing that our Maple Grove clients have come to expect only the best from the experts at Richfield Blacktop.
Whether you own a commercial business or are just a homeowner in need of a new driveway, the experts at Richfield Blacktop are here to help. We always utilize top-of-the-line techniques and paving tools to provide an amazing end result. Our asphalt and concrete paving services are budget-friendly, and we guarantee always to provide a beautiful finished product. For affordable asphalt and concrete pavement installations, replacements, repairs, and more in Maple Grove call the team of experts at Richfield Blacktop.