Throughout Minnesota, Richfield Blacktop has cultivated a presence with our variety of asphalt and concrete services. Our paving professionals have worked with numerous residential and commercial properties laying over 8.5 million square feet of concrete and asphalt. By providing their loyalty and long-term partnership, Mahtomedi home and business owners receive quality paving solutions designed with industry-leading materials that they can rely on every time.
Here at Richfield Blacktop, we strive to provide you with the ultimate customer experience that you won't find with other paving companies. Our client's expectations are our top priority. We take on every project that comes our way, provide outstanding service, and recognize our team's successes every day. Whether your Mahtomedi property needs installation, reestablishment, or paving improvements, we guarantee your every need and request will receive attention. From commercial paving services to porches and garage floors – we provide a truly remarkable experience.
Our industry experts work closely with every client to identify goals and expectations for each project and resolve any issues quickly. Building lifelong relationships with our customers translate our ability to provide outstanding concrete and asphalt paving services. By choosing Richfield Blacktop, every customer can expect thorough, regular communication through updates regarding your paving project, so you're never left with any questions.
Services
Richfield Blacktop provides a variety of remarkable services to meet each project's requirements. We offer industry-leading asphalt and concrete services for residential and commercial property owners searching for a Mahtomedi pavement contractor they can count on. We guarantee you'll find a paving service that meets your project's needs.
Asphalt and Concrete driveway replacement
Concrete Sidewalk, step, and garage floor installments
Decorative exposed aggregate concrete
Parking lot pavement projects
Commercial pavement services
Mahtomedi Asphalt Driveway Paving
Residential and commercial owners in Mahtomedi with large trailers or trucks no longer need to worry about harming their driveway. Asphalt is a flexible material that allows for easy adaptation when faced with varying pressure and movement. Extreme temperature changes and deicing chemicals can harm most pavement materials, but asphalt overcomes the elements and renowned Minnesota winters. Asphalt provides property owners with many benefits and is an outstanding solution for Mahtomedi properties.
Many believe asphalt is a bargain paving material due to the suspicion of low-quality materials being used in production. Richfield Blacktop guarantees asphalt is an excellent paving material that is cost-effective, reliable, and gives property owners little to no issues.
Mahtomedi Concrete Driveway Paving
While concrete is more expensive than asphalt, Richfield Blacktop guarantees that choosing a concrete driveway is a cost-effective move for customers as it adds to the value of your property, whether residential or commercial. It's recommended for Mahtomedi residents to choose concrete material due to its ability to enhance curb appeal and provide a permanent solution.
Guests and passersby see your drive immediately upon arrival. Here at Richfield Blacktop, we provide customers with various colors, styles, aggregate finishes, and stamping so every client can choose from high-quality design options to capture and create a finished product you will love for years to come. Choose Richfield Blacktop for your concrete driveway project to enhance your property.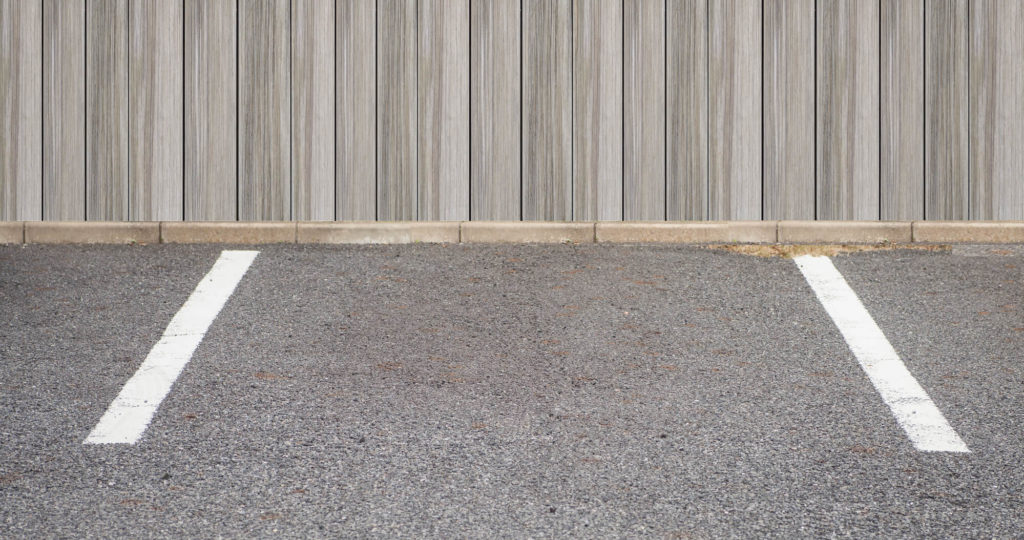 Mahtomedi Commercial Asphalt Services
Commercial properties in Mahtomedi need a commercial asphalt paving contractor they can count on for every need. We provide industry-leading asphalt installations, repairs, and replacements fitting for your commercial property at Richfield Blacktop. By cultivating lifelong relationships with clients throughout Minnesota, every project receives our undivided attention.
The team at Richfield Blacktop provides every customer with a finished project that meets their needs. Each pavement project accepted is accompanied by unique requirements, meaning every square foot is a vital component. Customers are continuously provided with remarkable asphalt and concrete surfaces.
For over sixty years, we've completed various commercial projects throughout Minnesota, meaning customers across the state continue to choose Richfield Blacktop for their project needs. Within the commercial industry, we've worked on:
Parking lots
Schools
Shopping and retail centers
Apartment complex and condos
Warehouse and truck terminals
Churches
Manufacturing facilities
Office buildings
Does Your Driveway in Mahtomedi Need Repairs?
Your driveway encounters damaging situations every day, even when repairs and maintenance are completed on time. Our master pavers will carefully evaluate each project to ensure long-lasting solutions are provided with your unique needs in mind. Potholes and cracking can appear on your driveway any time, and they must be resolved immediately. Mahtomedi driveways have overcome a variety of issues over the years, some of which including:
Cracking or buckling
Potholes
Low spots where puddles collect
Winter damage
Regular driveway inspections are necessary to identify pavement issues and schedule immediate repairs before becoming a more serious issue. Here at Richfield Blacktop, we offer an assortment of realistic pavement solutions that keep your pavement looking top-notch, even if the damage seems permanent.
Additional Concrete Services in Mahtomedi
Commercial, residential, and municipal properties that need replacements, repairs, and full installations can rely on Richfield Blacktop. We provide a variety of concrete services other than driveways, so we guarantee you'll find a service fitting for your property's needs.
Walkways
Patios
Steps
Curbs
Porches
Garage Floors
Decorative look paving
Your Mahtomedi Paving Company
For over five decades, Richfield Blacktop has provided Mahtomedi residential and commercial owners with remarkable asphalt and concrete paving services. Our master pavers will guide you in choosing the most beneficial paving service for your project, no matter the size. Whether it's a new installation, replacement, or repair, we strive to meet your every need. Here at Richfield Blacktop, we prioritize establishing lifelong relationships through remarkable customer experience. Call today to talk about your next driveway improvement.