Throughout the state of Minnesota, Richfield Blacktop has grown and established a presence with our assortment of asphalt and concrete services. Our master pavers have worked with many commercial and residential properties laying over 8.5 million square feet of asphalt and concrete. Lake Elmo home and business owners continuously receive outstanding paving solutions and industry-leading materials every time in exchange for relationships that strengthen every year.
Our client's expectations are always our primary focus, meaning they will not only be met but exceeded every time. Richfield Blacktop stands above area competitors by taking on every project presented, providing impeccable customer service, and giving credit to our incredibly skilled team. Whether your home or business needs paving improvements, reestablishments, or installation, the Richfield Blacktop team will meet every request and need. From garage floors and porches to commercial paving services – our paving experts provide an outstanding product every time.
The Richfield Blacktop team meets with every client to identify expectations and goals unique to their project and promptly resolve any issues that come up. Building strong relationships with our customers displays our dedication to providing impeccable asphalt and concrete paving services. By choosing Richfield Blacktop for your project, you can expect to receive detailed communications via regular updates, so you're never left with any questions about your paving project.
Services
Richfield Blacktop customers are offered an assortment of outstanding services to ensure every project's needs are met. Residential and commercial property owners searching for a reliable Lake Elmo pavement contractor have access to excellent asphalt and concrete paving services. Richfield Blacktop guarantees there's a paving service that fits your project's needs:
Asphalt and Concrete driveway replacement
Concrete Sidewalk, step, and garage floor installments
Decorative exposed aggregate concrete
Parking lot pavement projects
Commercial pavement services
Lake Elmo Asphalt Driveway Paving
Do you drive a large truck or trailer and are afraid of damaging your driveway? Asphalt is an incredibly flexible material that adapts quickly to varying pressures and movements. Fluctuating temperatures and deicing chemicals can damage most pavement materials, but asphalt can withstand the elements and harsh Minnesota winters. Asphalt offers many benefits for home and business owners and is an excellent solution for Lake Elmo home and business owners.
Some believe asphalt is the bargain paving material due to low-quality materials used in production when really, it's a cost-effective, dependable paving option perfect for Lake Elmo property owners. We guarantee you'll be provided with the best paving option for your property's unique needs every time.
Lake Elmo Concrete Driveway Paving
Concrete typically requires a higher initial cost, but our paving experts believe choosing a concrete driveway is a cost-effective decision for homeowners as the property value of your home or business will likely increase. Residents throughout Lake Elmo are encouraged to choose concrete for their paving material as it adds to curb appeal and is a dependable, lifelong paving solution.
Your driveway is the first thing guests, and passersby see on arrival. With Richfield Blacktop, you'll be provided with an assortment of styles, aggregate finishes, colors, and stamping so every client can choose state-of-the-art design options to create a lasting design that adds to curb appeal, and you'll love for years to come. Enhance the aesthetics of your home or business with an industry-leading concrete driveway from Richfield Blacktop.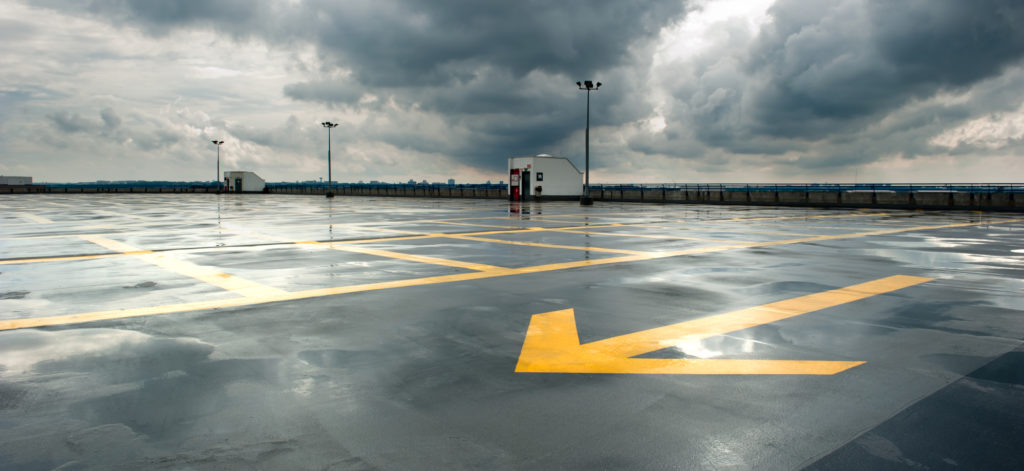 Lake Elmo Commercial Asphalt Services
Business properties throughout Lake Elmo need a reliable commercial asphalt paving contractor they can trust. Here at Richfield Blacktop, we offer all-encompassing asphalt replacements, installations, and repairs with our client's expectations at the top of our minds from project start to finish for Minnesota commercial properties.
Our paving experts strive to meet every customer's expectations with expertly crafted paving projects. Every square foot of each project we take on receives our undivided attention to ensure all requirements are met. With Richfield Blacktop, you'll receive an industry-leading asphalt or concrete surface. Richfield Blacktop has completed a variety of Minnesota business projects, meaning clients continually choose our company for their paving needs. Richfield Blacktop has worked on many areas within the commercial industry:
Parking lots
Schools
Shopping and retail centers
Apartment complex and condos
Warehouse and truck terminals
Churches
Manufacturing facilities
Office buildings
Does Your Driveway in Lake Elmo Need Repairs?
Driveways can be damaged even when maintenance and repairs are promptly addressed. Our paving experts will analyze every project to ensure all needs are met, and lifelong solutions are provided. Cracking and potholes can appear unexpectedly and should be fixed immediately. Lake Elmo driveways have overcome a variety of obstacles over the years, including:
Cracking or buckling
Potholes
Low spots where puddles collect
Winter damage
Driveway inspections must be scheduled regularly to identify any pavement issues and execute prompt repairs before becoming a more significant issue. Even if the damage seems like it can't be repaired, Richfield Blacktop provides customers with a variety of cost-effective pavement solutions that keep your property looking top-notch.
Additional Concrete Services in Lake Elmo
Residential, municipal, and commercial properties in need of repairs, replacements, and full installations can count on Richfield Blacktop. We offer an assortment of concrete services aside from driveways, so our paving experts guarantee you'll find a service fitting to your needs.
Walkways
Patios
Steps
Curbs
Porches
Garage Floors
Decorative look paving
Your Lake Elmo Paving Company
Richfield Blacktop has provided home and business owners with impressive asphalt and concrete paving services for over sixty years. Our paving experts will help you select the paving service and material that fits your project's unique needs regardless of size. It's the Richfield Blacktop team's goal to meet every client's need, whether it's a new installation, replacement, or repair. We strive to build a lasting relationship with every customer and continually provide Lake Elmo residents with a truly outstanding customer experience. Call Richfield Blacktop to start your driveway project today.