Richfield Blacktop has cultivated and established a presence throughout Minnesota, with our assortment of asphalt and concrete services. Our paving experts have worked with many commercial and residential properties laying over 8.5 million square feet of asphalt and concrete. Residential and business owners in Inver Grove Heights receive dependable paving solutions and technologically advanced materials every time in exchange for outstanding partnerships that strengthen each year.
Our clients' expectations always have our undivided attention, meaning they will be met and exceeded every time. The Richfield Blacktop team strives to stand out above our competition. By accepting every project that comes our way, providing outstanding service, and commending our excellent team, our company can't be compared to others. Whether your residential or commercial property needs reestablishment, paving improvements, or installation, Richfield Blacktop guarantees every request and need will be considered. From commercial paving services to garage floors and porches – our master pavers offer an impressive experience every time.
Every customer is closely worked with to identify expectations and goals for their project as well as resolve any obstacles promptly. Establishing strong relationships with our clients demonstrates our dedication to providing outstanding asphalt and concrete paving services. When working with Richfield Blacktop, every client can expect to receive thorough, comprehensive communications through regular updates regarding your paving project, so you're never left with any questions.
Services
Here at Richfield Blacktop, we offer clients a variety of excellent services to ensure every project's requirements are met. Home and business owners in search of a dependable Inver Grove Heights pavement contractor are offered impeccable asphalt and concrete services. We guarantee there's a paving service fitting for your project:
Asphalt and Concrete driveway replacement
Concrete Sidewalk, step, and garage floor installments
Decorative exposed aggregate concrete
Parking lot pavement projects
Commercial pavement services
Inver Grove Heights Asphalt Driveway Paving
Residential and commercial owners with trailers or trucks of large size must no longer be concerned about damaging their driveway. Asphalt is an impressively flexible material allowing it to adapt quickly to fluctuating pressure and movement. Changing temperatures and deicing chemicals can harm most pavement materials, but asphalt continually overcomes the elements, and the harsh winters Minnesotans have come to know. Asphalt provides many benefits for property owners and is a high-quality solution for Inver Grove Heights residential and commercial properties.
Over the years, asphalt has come to be known as the bargain material in the paving industry because of the potential low-quality materials being used in processing. Richfield Blacktop guarantees that asphalt is an excellent pavement option that gives Inver Grove Heights property owners little trouble. Our paving experts provide every client with cost-effective, dependable pavement solutions with their property's unique needs in mind.
Inver Grove Heights Concrete Driveway Paving
While concrete tends to require a more substantial investment than asphalt, our paving experts guarantee that selecting a concrete driveway is a cost-effective decision as the property value of your home or business property will be increased. Inver Grove Heights residents are encouraged to choose concrete material as it adds to curb appeal and is a reliable, long-lasting paving solution.
Visitors and passersby see your driveway right on arrival. Richfield Blacktop provides clients with various styles, aggregate finishes, colors, and stamping so every customer can select industry-leading design options to add to curb appeal and create a lasting design you'll love for years. Add to the aesthetic of your commercial or residential property with a high-quality concrete driveway from Richfield Blacktop.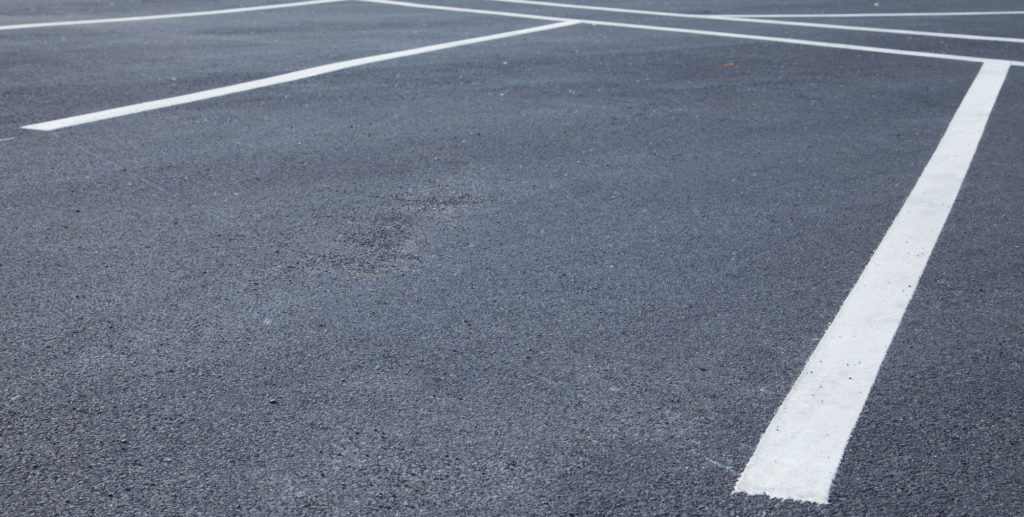 Inver Grove Heights Commercial Asphalt Services
Inver Grove Heights commercial properties need commercial asphalt paving contractors that they can count on every time while establishing strong partnerships. We provide wide-ranging asphalt installations, replacements, and repairs with our customer's expectations in mind every step of the way for commercial properties throughout Minnesota.
The paving experts at Richfield Blacktop strive to provide finished paving projects that meet every client's expectations. Each paving project accepted comes with unique requirements, meaning every square foot has our undivided attention. Customers are continuously provided with industry-leading asphalt and concrete surfaces. For over sixty years, Richfield Blacktop has completed an assortment of Minnesota commercial projects. Customers from cities across Minnesota continually choose Richfield Blacktop for their project needs. Within the business industry, Richfield Blacktop has worked in many areas:
Parking lots
Schools
Shopping and retail centers
Apartment complex and condos
Warehouse and truck terminals
Churches
Manufacturing facilities
Office buildings
Does Your Driveway in Inver Grove Heights Need Repairs?
Even when maintenance and repairs are completed promptly, driveways regularly encounter damaging situations. Our master contractors will thoroughly analyze every project to ensure long-lasting solutions are provided that specifically meet your needs. Potholes and cracking can appear on your driveway, and these issues must be fixed immediately. Driveways throughout Inver Grove Heights have met and overcome a variety of issues over the years, including:
Cracking or buckling
Potholes
Low spots where puddles collect
Winter damage
Regularly scheduled driveway inspections are the key to identifying pavement issues, and completing timely repairs before any damage becomes a more significant issue. Richfield Blacktop offers an assortment of pavement solutions that are cost-effective and keep your property looking presentable, even if the damage seems like it can't be repaired.
Additional Concrete Services in Inver Grove Heights
Commercial, municipal, and residential properties that need replacements, repairs, and full installations can rely on Richfield Blacktop. We provide a variety of concrete services other than driveways, so we guarantee you'll be able to find a service that suits your property's needs:
Walkways
Patios
Steps
Curbs
Porches
Garage Floors
Decorative look paving
Your Inver Grove Heights Paving Company
For over sixty years, Richfield Blacktop has provided residential and commercial owners with outstanding asphalt and concrete paving services. Our crew of expert pavers will help you choose the paving service that best fits your project's needs no matter the size. We strive to meet every need, whether it's a repair, replacement, or new installation. We prioritize cultivating lasting relationships and providing Inver Grove Heights residents with the ultimate customer experience.
Contact Richfield Blacktop about your driveway project today.