Building a presence with asphalt and concrete services throughout Minnesota since 1954, we've worked with both residential and commercial properties laying over 8.5 million square feet of asphalt and concrete. Eden Prairie homeowners and business owners have established a trusting partnership with us over the years while providing properties with reliable, long-lasting paving solutions and durable, high-quality materials.
We forge ahead of competitors by taking on projects of various levels of magnitude, providing seamless service, and crediting our knowledgeable staff. In doing so, our customer's expectations are our continuous, repeated focus. Whether your household or business needs improvement, reestablishment, or installation, Richfield Blacktop promises to meet all your paving needs. From sidewalks and steps to shopping and retail centers — we have an extensive amount of experience that we're eager to showcase.
Richfield Blacktop maintains clarity with each customer by providing regular updates about your paving project, so you're always in the know. We work closely with each client to capture the vision and navigate through any obstacles that may arise — establishing positive affiliations with clients compliments our built-to-last asphalt and concrete pavement systems.
Services
Richfield Blacktop offers elite concrete and asphalt services for homeowners and organizations in need of trusting pavement providers throughout the Eden Prairie area. Featuring a variety of superior services to exceed each expectation, there's undoubtedly a paving service that fits your project's requirements and end goal.
Asphalt and Concrete driveway replacement
Concrete Sidewalk, step, and garage floor installments
Decorative exposed aggregate concrete
Parking lot pavement projects
Commercial pavement services
Eden Prairie Asphalt Driveway Paving
Reliable and tenacious, asphalt easily conquers the winters here in Minnesota. Providing a wide assortment of perks for homeowners throughout the Eden Prairie area, asphalt acts as an excellent choice of pavement. Balmy weather and deicing chemicals are wearing on many forms of pavement, but asphalt repeatedly endures and overcomes each presented obstacle. Homeowners with larger trucks or trailers can dismiss concerns of cracking asphalt as it's a very malleable material.
Acting as a budget-friendly pavement option, clients shouldn't suspect that asphalt is made inexpensively. Withstanding the drastic temperature changes, Richfield Blacktop offers accessible renovation services to customers should an issue arise.
Eden Prairie Concrete Driveway Paving
Concrete driveways are easily the most common choice in Eden Prairie as this material adds to exterior aesthetics and is a driveway solution that lasts a lifetime. As a more costly option compared to asphalt, Richfield Blacktop guarantees it's the right advancement to enhance the future resale of your home.
Visitors immediately see your driveway upon arrival, so it's imperative to make a lasting impression with a concrete driveway you're proud of. A wide array of styles, colors, stamping, and aggregate finishes provide customers with extraordinary design diversity to make each project unique. Enhance your property with the desired driveway from Richfield Blacktop.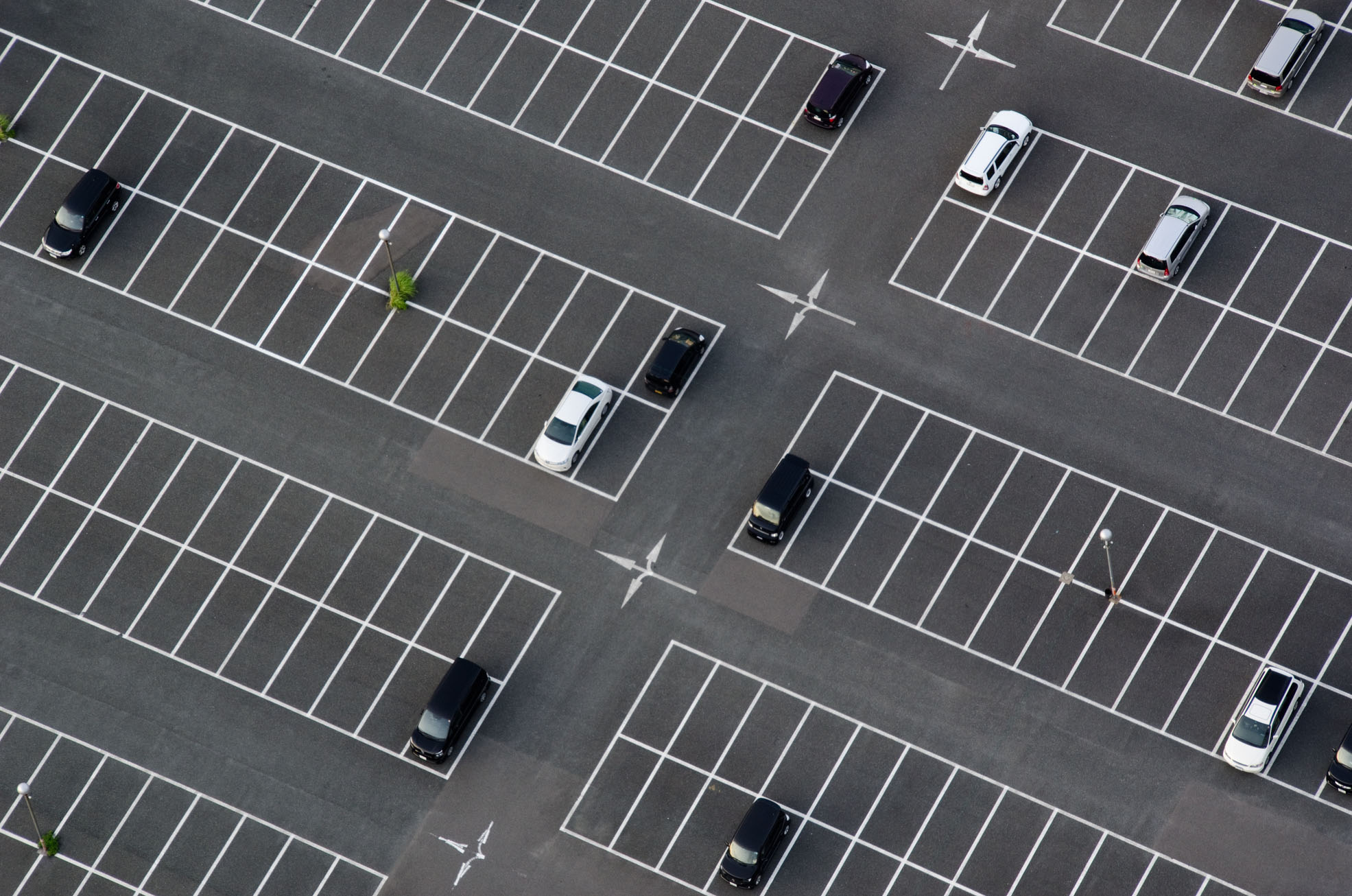 Eden Prairie Commercial Asphalt Services
Corporations and communities in Eden Prairie need a commercial asphalt paving cohort they can trust for every need. We offer authentic repairs, asphalt installations, and thorough replacements for commercial properties throughout the city and surrounding areas.
Accomplishing numerous commercial projects in Minnesota for over half of a century, commercial clients statewide continuously instill confidence in Richfield Blacktop. It is our goal to bring our customer's visions into fruition consistently. Regardless of the size of your paving project, we'll put strenuous effort into every square foot of our asphalt and concrete solutions to provide a reliable surface that you'll admire for a lifetime. We've successfully finished an assortment of commercial projects including:

Parking lots
Schools
Shopping and retail centers
Apartment complex and condos
Warehouse and truck terminals
Churches
Manufacturing facilities
Office buildings
Does Your Driveway in Eden Prairie Need Repairs?
Regrettably, even if property owners provide required maintenance and prompt repairs, driveways aren't indestructible. Cracks and pot-holes may eventually occur on your driveway that will require maintenance before the issue gets out of hand. Richfield Blacktop will help manage and improve each predicament to prolong the life of your driveway. Driveways in Eden Prairie encounter many hurdles, including:  
Cracking or buckling
Pot-holes
Low spots where puddles collect
Winter damage
Keep a watchful eye on your driveway to identify any pavement issues so they can be mended quickly. Even if the damages to your driveway are irreversible, Richfield Blacktop offers all-encompassing pavement solutions for your home.
Additional Concrete Services in Eden Prairie
Concrete driveways aren't our only focus. Richfield Blacktop also brings an assortment of concrete services, including replacements, full installations, and repairs for municipal, commercial, and residential properties.

Walkways
Patios
Steps
Curbs
Porches
Garage Floors
Decorative look paving
Your Paving Companion in Eden Prairie
For many years, Richfield Blacktop has collaborated with businesses and homeowners to administer top-notch asphalt and concrete paving services. We are honored to provide incomparable quality and customer service throughout Eden Prairie. Helping you select the most realistic paving solution to conquer your desires despite the size of the project. From installations and replacements to repairs, it's our priority to bring your vision to life. Contact us today.