Since 1954 we've paved more than 8.5 million square feet of asphalt and concrete throughout the Twin Cities and surrounding area. We provide paving installation, repair, and replacement services in the Columbia Heights area. We offer both commercial and residential paving services for all of your concrete and asphalt needs.
Paving projects all come with their own hurdles and pain points that we take pride in solving for our clients. We provide long-lasting and beautiful concrete and asphalt services that you can trust. Whether your home needs a new garage floor, walkway, or driveway — or your commercial property is in dire need of parking lot or sidewalk pavement, Richfield Blacktop is here to help.
We'll be by your side during every step of your paving project. We're all about incredible results and constant communication with our customers. We don't ever want you to feel out of the loop; that's why we believe that a transparent process is the right process. We create long-lasting pavement solutions alongside long-lasting relationships with our clientele for the ultimate partnership.
Services
Throughout Columbia Heights, we provide top of the line concrete and asphalt services for residences, businesses, and municipalities. From garage floors and driveways to parking lots and sidewalks — we put forth care and attention to detail in every project we undertake. We are committed to providing the right solution for your paving needs.
Asphalt and Concrete driveway replacement
Concrete Sidewalk, step, and garage floor installments
Decorative exposed aggregate concrete
Parking lot pavement projects
Commercial pavement services
Columbia Heights Asphalt Driveway Paving
Minnesotans know just how demanding the weather can be on our pavement materials. Asphalt provides the perfect solution for your driveway. Long-lasting and durable, asphalt is a great option for homeowners with large trucks. Asphalt is flexible, which means it won't crack or damage as easily under extreme weight. It's dark color also helps speed up snow and icemelt.
Perhaps the most attractive feature of asphalt is its price. This cost-effective paving material is a great option for homeowners looking to save on upfront driveway costs. It's also recyclable, which is a big benefit for eco-friendly homes. We provide premium asphalt installation, repair, or replacement services throughout the Columbia Heights area.
Columbia Heights Concrete Driveway Paving
Concrete has made its way onto a vast majority of properties throughout the country. There's a good reason for that. Concrete lasts. It's a strong material with endearing properties and incredible curb appeal. While upfront costs may be higher than alternative paving routes like asphalt, concrete is an investment that comes back in droves. Not only does it add to the overall aesthetic of your home, but it can also raise the resale value as well.
A concrete driveway is a great way to welcome guests or family to your homes. They say a first impression is a lasting one, so why not make it with concrete. We offer a wide variety of unique styles, stamping, aggregate finishes, and colors for your concrete driveway. If you're looking for the perfect solution to a long-lasting and beautiful concrete driveway, Richfield Blacktop is right for you.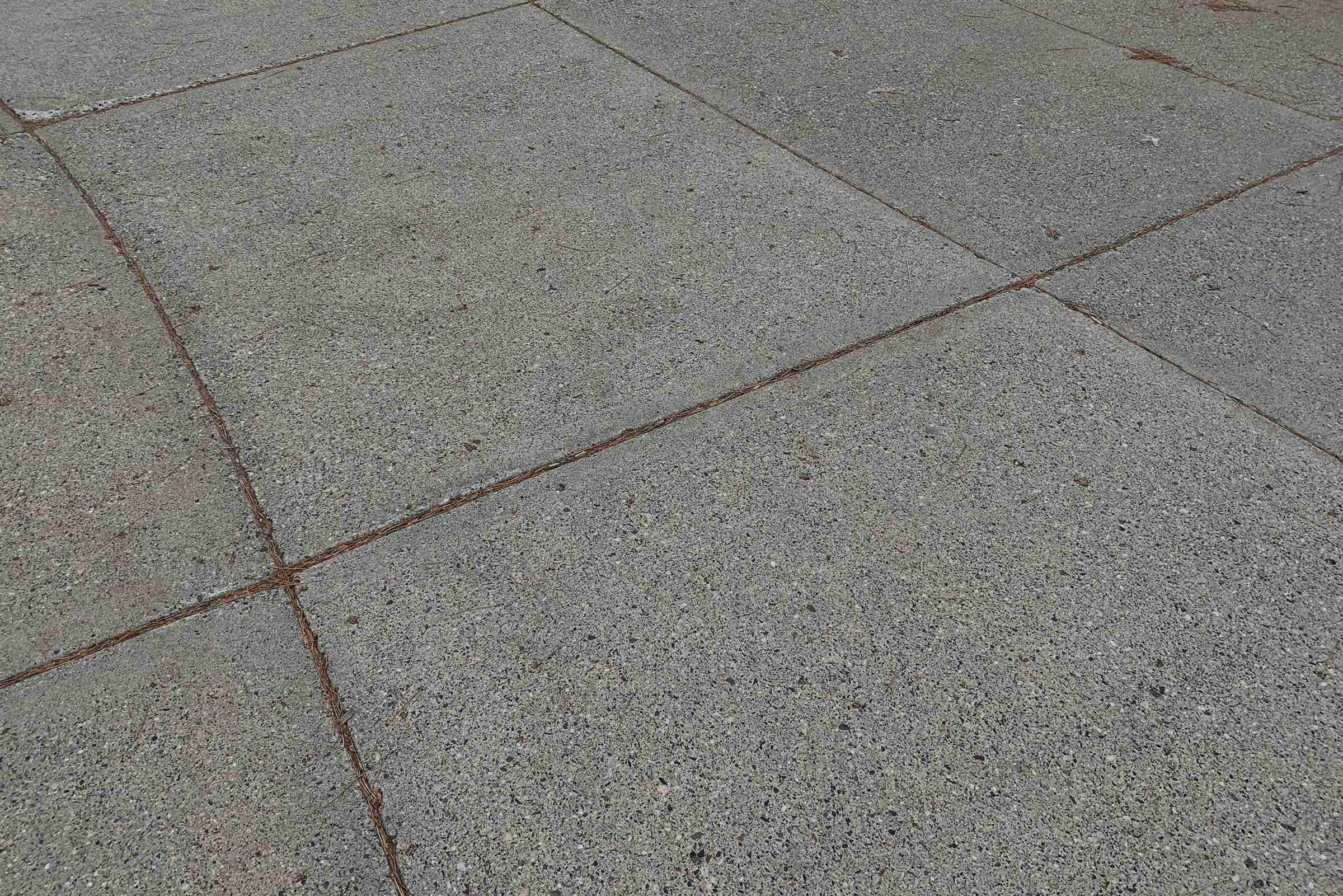 Columbia Heights Commercial Asphalt Services
We provide various commercial asphalt services throughout the Columbia Heights area. We take care of commercial properties and municipalities in need of new paving installation, repair, or replacements. Big or small, Richfield Blacktop can find the right solution for your paving project.
For over half a century, we've been entrusted with countless asphalt paving projects throughout Minnesota. We're always on the cutting-edge of result-driven solutions for all of our clientele. Throughout the process, we'll be by your side to make sure you're always in the know of how your paving project is going. Transparency and effective communication have always been driving forces for our company. We've completed a number of projects including:
Parking lots
Schools
Shopping and retail centers
Apartment complex and condos
Warehouse and truck terminals
Churches
Manufacturing facilities
Office buildings
Does Your Driveway Need Repairs?
Over time, driveways go through natural wear and tear. Eventually, there comes a time where repairs are a necessity. If that time is now, give us a call. We'll help you get ahead of the problem before too much damage is done.
Cracking or buckling
Pot-holes
Low spots where puddles collect
Winter damage
The longer you wait to make necessary repairs, the more comprehensive and expensive they become. So, take care of any of the problems above sooner rather than later. However, sometimes, damages get to be too much, and you may need to replace your pavement. We can help with that too.
Additional Concrete Services
We provide a wide variety of concrete services around the Columbia Heights area, such as:
Walkways
Patios
Steps
Curbs
Porches
Garage Floors
Decorative look paving
Your Paving Partner In Columbia Heights
Richfield Blacktop has been the go-to paving solution for residents and business owners throughout the Columbia Heights area for decades. Whether you're in the market for a brand new installation or replacement, or you just need simple repairs — we can get the job done. Our paving experts have worked on projects of all sizes and types, preparing them for any roadblocks that lie ahead. We'll exceed your expectations with beautiful and long-lasting paving solutions. Contact us today!