Are you looking for a concrete walkway paving contractor in Minneapolis, MN? Richfield Blacktop is the leading company with the best concrete walkway paving contractors. We deliver high-quality, beautiful, long-lasting concrete sidewalk and walkway paving installations, maintenance plans, and replacements throughout Minneapolis.
We're the most reliable concrete walkway paving company, and our experts are well-versed with all concrete projects you might need for your property. We'll walk you through what the Richfield Blacktop team can do for your home, business, or government property with our industry-leading concrete installation services.
What Can Richfield Blacktop Do for You?
Richfield Blacktop concrete walkway paving contractors specialize in walkway paving, including concrete paved walkways, front walkways, walkway pacing, and sidewalk paving. Here's the extensive list of our concrete services to help you find the most suitable solution to your paving needs:
Concrete Walkway and Sidewalk Paving
No commercial or residential property will be complete without a properly installed concrete walkway paving, concrete sidewalk paving, or pathway. Whether it's a concrete front walkway or just a concrete paved walkway, at Richfield Blacktop, we provide durable and long-lasting concrete paving for various properties at affordable prices. Our concrete walkway paving contractors are constantly installing new concrete walkway paving throughout Minneapolis.
A well-constructed concrete walkway paving serves many purposes, both on your property and in public areas within municipalities. Concrete front walkways are vital for design functionality and curb appeal. Investing in a beautiful concrete sidewalk or walkway will not only improve the look of your home or property, but also offer a safe entryway where you can maneuver easily.
There are different styles of concrete sidewalk paving that we can install. We can construct new sidewalks that match your other existing paving. We can also replace the existing concrete paving to create a new concrete paved walkway. Choosing a sturdy sidewalk or walkway will increase longevity and enhance safety for users.
Installing a concrete paved walkway with Richfield Blacktop contractors means you'll achieve both functionality and curb appeal. You also get a chance to select from a wide variety of designs, styles, shapes, and paver options available with our Minneapolis concrete walkway and sidewalk paving services.
Concrete Front Walkway or Entryway
Whether you have a business property or a home, every building needs a proper, functional entryway where people can come and go with ease. Richfield Blacktop specializes in the installation and maintenance of concrete front walkways, concrete walkway paving, and paved walkways.
Our experienced team can help you develop any concrete front walkway design to match your existing driveway or any other paved structure. Let Richfield Blacktop experts help you make an excellent first impression on everyone entering your business or home with a beautiful and safe concrete front walkway or entryway paving.
Why Choose Concrete Sidewalks and Walkways?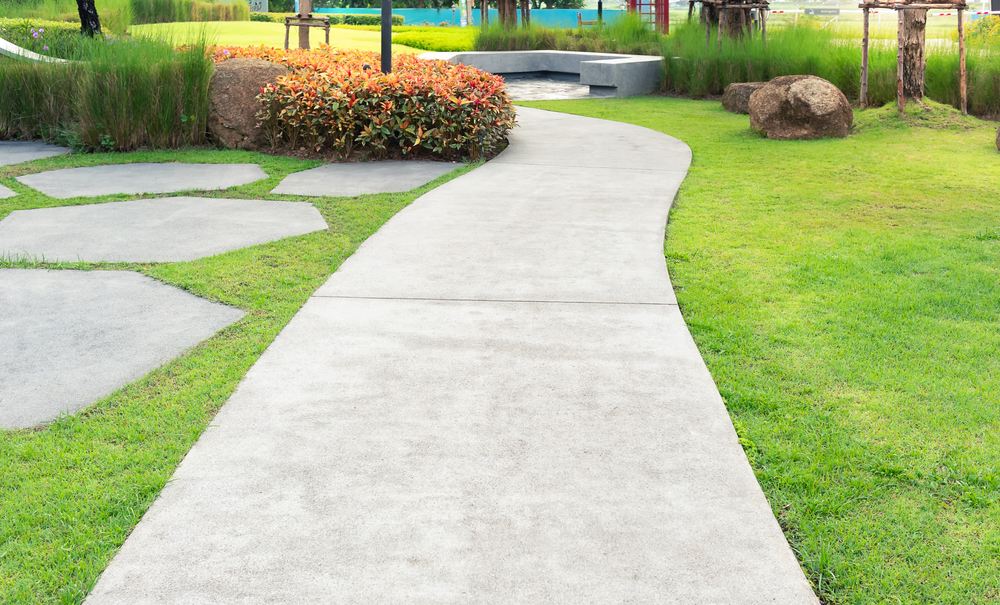 Concrete is a perfect choice for Minneapolis residents who wish to install a walkway paving, provided you use an experienced contractor. Concrete materials come with tremendous advantages.
Safety
Our concrete is made from proper, high-quality materials to ensure that the paving is functional and long-lasting. Durable materials drastically reduce chipping, cracking, or splitting—easing safety concerns for visitors or homeowners.
An Attractive Option for Curb Appeal
Another great reason why most of our customers prefer concrete walkways and sidewalk paving is that concrete is an attractive option for any home or property. Concrete sidewalk and walkway paving looks and stays excellent throughout decades of wear and tear.
Our Additional Concrete Services
Apart from creating concrete sidewalks, paved front walkways, and walkway paving, the Richfield Blacktop team also has expertise in other areas. Minneapolis residents trust Richfield Blacktop for their professional and personal concrete paving needs.
Concrete Patios and Porches
Concrete patios and porches are an excellent feature to add to your backyard to create a beautiful escape for yourself. With professional patio installation services from Richfield Blacktop, you'll be able to enjoy the natural, relaxing atmosphere of Minneapolis outdoors.
Concrete Stoops
It doesn't matter whether it's your business premises or your home; you need a perfect front stoop and steps to welcome your guests safely and easily. Concrete solutions with Richfield Blacktop are ideal for any property. Our experts can develop a design that will go along with or match your existing concrete paved walkway, sidewalk, and other paved structures.
Concrete Driveways
Richfield Blacktop experts also offer concrete driveway installations and replacements. The driveway concrete installation process has been made smooth and straightforward to ensure that our customers stay stress-free during the installation process.
Richfield Blacktop experts can help you develop a driveway design using unique concrete stampings, layouts, landscaping ideas, color options, and other elements to create a beautiful driveway.
Get Your Free Concrete Project Quote
Sustainable Concrete Installation With Richfield Blacktop Experts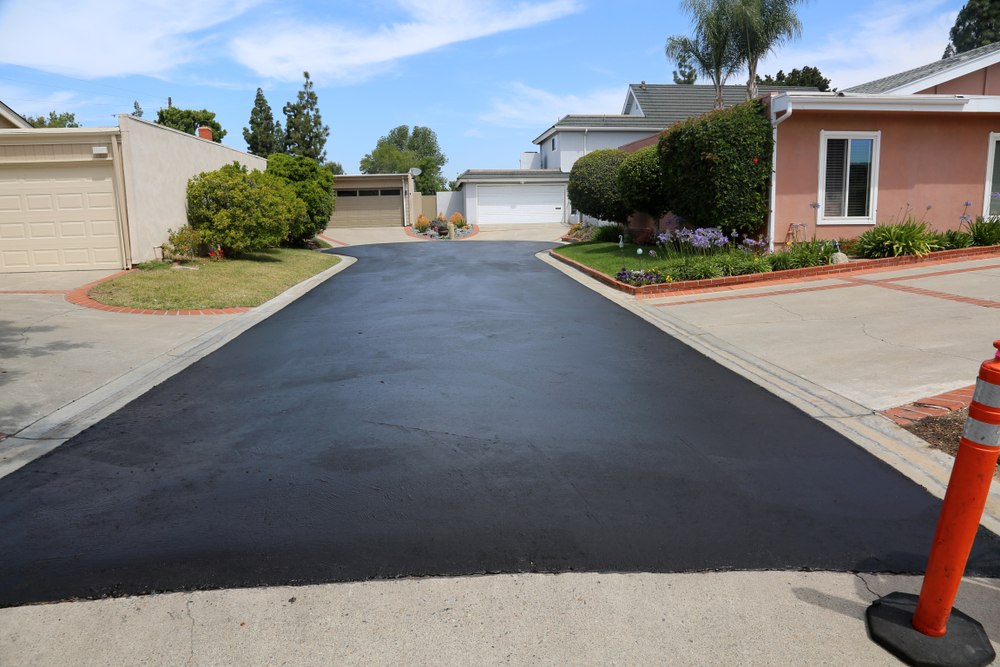 Richfield Blacktop is your paver of choice in Minneapolis, MN. We offer affordable yet durable concrete paving solutions to all Minneapolis customers looking to upgrade their yards and entryways. Our team of concrete contractors is highly skilled and qualified to provide you with expert concrete walkway paving and paving services. Our concrete services focus on high-quality, sustainability, reliability, and minimization of environmental impact to avoid adverse reactions to the environment and community.
So, whether you need a replacement or new concrete walkway paving, our Richfield Blacktop experts can provide you with the best concrete paving solutions. If you want more information about our concrete walkway paving, you can contact us today and learn more about the concrete paving solutions we offer in the Minneapolis area. You'll also get a chance to speak with our concrete paving experts regarding your next project.
Speak With a Concrete Paving Contractor