A backyard concrete patio is one of the best ways to make the most out of your home and expand your usable space. By utilizing outdoor living spaces, you can enjoy the gorgeous Minnesota weather, grill, or just relax in the comfort of your own backyard. Our Minneapolis concrete patio contractors can help make your outdoor living space dreams a reality.If you're ready to get started on your Minneapolis backyard concrete patio, contact Richfield Blacktop today.
Expand Your Outdoor Living Space with a Concrete Patio
A concrete patio can help make the most of your outdoor living space, creating a great environment for weekend get-togethers with friends and loved ones or comfortable evening grilling. Our concrete patio designs can fit your unique needs – and concrete patio pavers in Minneapolis can help create that great patio. There are several factors you may need to determine when you contact our Minneapolis concrete patio contractors.
Patio Design
Take into consideration what you plan to use the space for and how many people will reasonably be using it. Are you planning to use your backyard concrete patio for entertaining, or just as a space for your immediate family? Your concrete patio design may also need to take into account shape and any special features you may want to add. Do you want a square backyard concrete patio that joins with the sidewalk? Or, are you looking for a rounded backyard concrete patio that adds a sense of style and whimsy? Talk to our concrete patio pavers in Minneapolis to determine the best concrete patio design for your space.
Patio Finish
When you talk to your Minneapolis concrete patio contractors about your desired design, discuss the finish you want for your backyard concrete patio. You may want to include a smooth surface, a non-slip surface, or decorative features in your backyard concrete patio, all of which could influence the estimate for your concrete patio costs.
Additions and Features
As part of your backyard concrete patio design, think about what additions and features you may want to include in the design. Do you want to add landscaping around your new patio that will highlight it and make it feel like a natural part of your yard? Do you want decorative walkways that will lead to your patio? By including those features as part of your overall design efforts from the beginning, you can provide your Minneapolis concrete patio contractors with a better idea of what you actually want your finished product to look like while ensuring that any additions meet local concrete patio code so that they will stand the test of time and allow you to continue enjoying those fantastic new elements of your property.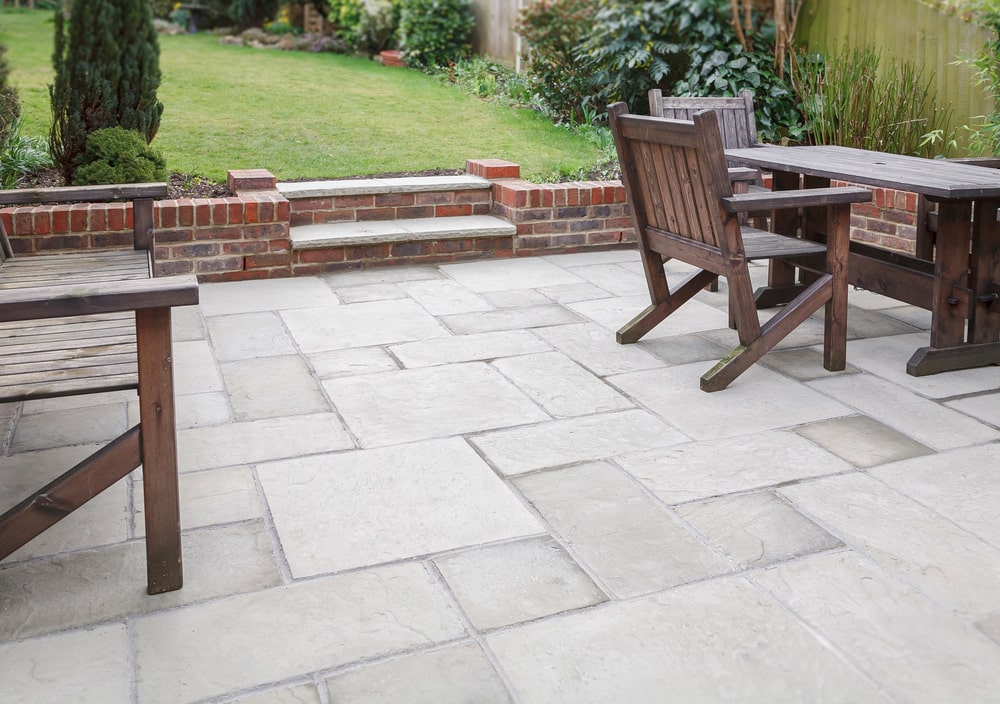 Get More Out of Your Home
If you've been looking for ways to make the most out of your home, consider how expanding into your available outdoor living space can help you achieve your dreams. Our Minneapolis concrete patio contractors can help you make sure that you meet concrete patio codes for the local area and help you take a closer look at your dreams and plans to create a better concrete patio.
Create an Outdoor Kitchen
Are you looking for more chances to cook outdoors? Whether you're planning to install a grill, a pizza oven, or a fire pit, a concrete patio can create an easy-to-clean, easy-to-enjoy space for you and your family. Let your concrete patio pavers in Minneapolis know about your plans for your outdoor space so they can ensure that everything is up to concrete patio coding for those specific purposes.
Lounge Outdoors
Your concrete patio can become a critical part of your outdoor oasis: the perfect place for you to go when you need to relax and get away from it all for a little while. Talk to our concrete patio pavers in Minneapolis to discuss concrete patio code, what options you have for features, and how you can make your patio and the rest of your outdoor space as convenient as possible.
Entertain
A concrete patio is often the perfect spot for entertaining. Expand your available space while making guests feel welcome and comfortable in your home. Bring everyone together and enjoy the great outdoor weather. Our concrete patio professionals can help determine how much space is needed for your dream patio.
The Benefits of a Concrete Patio
If you're thinking about updating or expanding your outdoor living space, consider the benefits of a concrete patio.
Create a sense of luxury within your budget. A concrete patio is a great way to spruce up your outdoor living space in a less-expensive way.
Increase the value of your home. Homebuyers now, more than ever, are looking for outdoor living spaces to help them make more out of their available space. Talk to your concrete patio paver about how a concrete patio may serve to increase the overall value of your home.
Expand your usable space. Make more out of your outdoor space and make use of that space more often, whether you're relaxing, playing with the kids, or entertaining.
Manage upkeep affordably. Talk to your concrete patio pavers in Minneapolis about how to best take care of your new concrete patio and ensure that it stands the test of time.
Concrete patios are a great addition to nearly any property – and will offer luxury and convenience that your family will enjoy on a regular basis. With a patio that meets local concrete patio code, you can also ensure that your patio will be there to enjoy for some time to come.
[Get Started on Your Design] CTA Button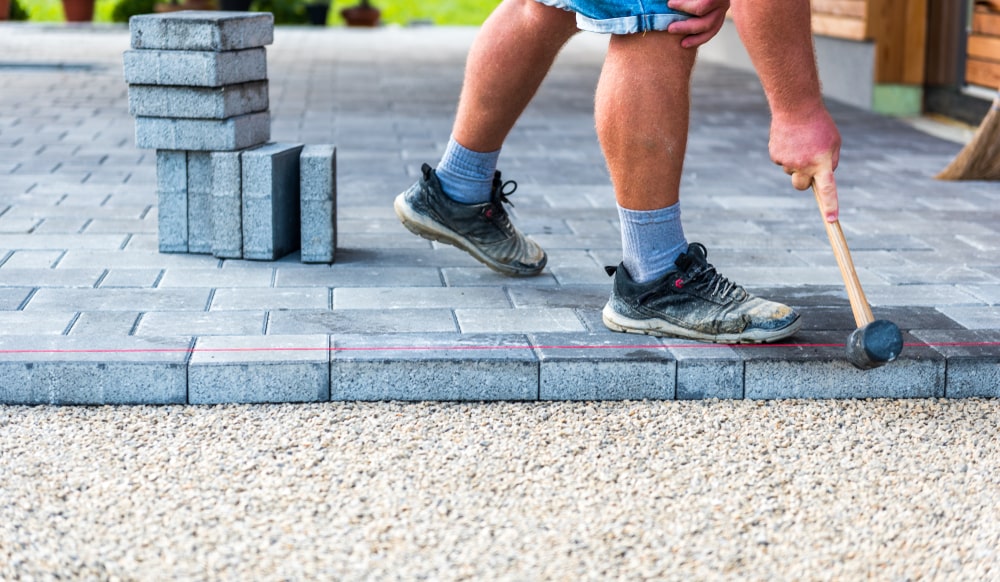 Your Concrete Patio Contractors
At Richfield Blacktop, we have decades of experience in creating stunning concrete patios that help our clients make the most of their outdoor living spaces. We ensure that you have a concrete patio design that fits your needs and meets concrete patio code. We manage the design and construction process effectively.
Are you interested in adding a concrete patio to your outdoor space? Contact Richfield Blacktop today to discuss your dreams and how we can help turn them into reality.