Year after year, your asphalt driveway has to hold up against extreme temperatures, intense weather conditions, and heavy foot and vehicle traffic. All of these factors can add to wear and tear over time, leading to cracks, divots, and other notable signs of disrepair. At this point, you may be wondering what the best course of action should be to tackle these issues: patching, resurfacing, or completely replacing your asphalt driveway.
Did you know that asphalt driveway resurfacing can actually be a more cost-effective solution than a replacement for many common driveway issues? Explore some of the advantages of this budget and environmentally friendly option and the industry-leading techniques used to make resurfacing the best choice for your home or business.
Asphalt Resurfacing Vs. Replacement: What Should You Choose?
How do you choose the best option for your driveway without wasting your time, money, and energy? Let's examine some situations where resurfacing or replacing would best fit your driveway's needs.
Asphalt Driveway Resurfacing
If more than 25% of your driveway is covered in cracks, divots, or other light to moderate damage, it's time to consider resurfacing. At Richfield Blacktop, our pavement professionals highly recommend resurfacing asphalt driveways to treat many different pavement problems, including:
Dips or divots
Cracking
Potholes
Gouges
Uneven areas
Oil spots
You can prevent these issues from spreading and becoming more problematic by making necessary repairs through driveway resurfacing. Instead of needing to completely replace your asphalt over some minor problem areas, you can utilize infrared asphalt repair to your asphalt repair needs.
Asphalt Driveway Replacement
While resurfacing should be a preferred choice for more minor cracks and issues, replacement may be the best choice if the driveway is damaged beyond repair. A new driveway can last up to 20-30 years with the right care and can help boost curb appeal and resale value.
Then again, this is an expensive investment that you may not need to make since asphalt resurfacing works for most minor repair concerns. Now, there are times when resurfacing is not the best option to tackle significant problem areas, like:
Pooling water
Thin areas
Failing base or sub-base
Reinforcing for heavier loads
Sites with excessive dirt and debris
If your base or sub-base is weak, you will need to consider replacing instead of repairing it to ensure you can fully enjoy your driveway without concern.
Infrared Repair Process
Infrared asphalt repair (IRR) has numerous applications and benefits for both residential and commercial properties. This extremely efficient method is perfect for resurfacing and repairing pavement. Asphalt is more malleable when it is poured and dries into a durable solution, similar to concrete. Infrared asphalt repair uses infrared rays to heat the existing asphalt back into a more workable material.
Since IRR is so effective, affordable, and efficient, it has gained popularity over the years to treat numerous common repair issues. When you decide to resurface your asphalt driveway with infrared asphalt repair, you will be amazed by how beautiful, durable, and seamless it will appear. Plus, this long-lasting pavement repair solution can give your driveway a cost-effective second life.
Benefits of Infrared Asphalt Repair
There are so many advantages of using infrared asphalt repair to resurface your driveway. Discover some of the various benefits below:
Fast and efficient process
Environmentally friendly
Recycled materials
Affordable
Durable
Long-lasting
Seamless repairs
Instead of needing to remove pre-existing paved structures, IRR melds existing asphalt to a desired seamless look. This speedy process helps reduce the amount of raw materials used, making driveway resurfacing an eco-friendly pavement method since it requires less human resources, equipment, and materials than alternative paving techniques. Learn more about the environmental benefits of an asphalt driveway here.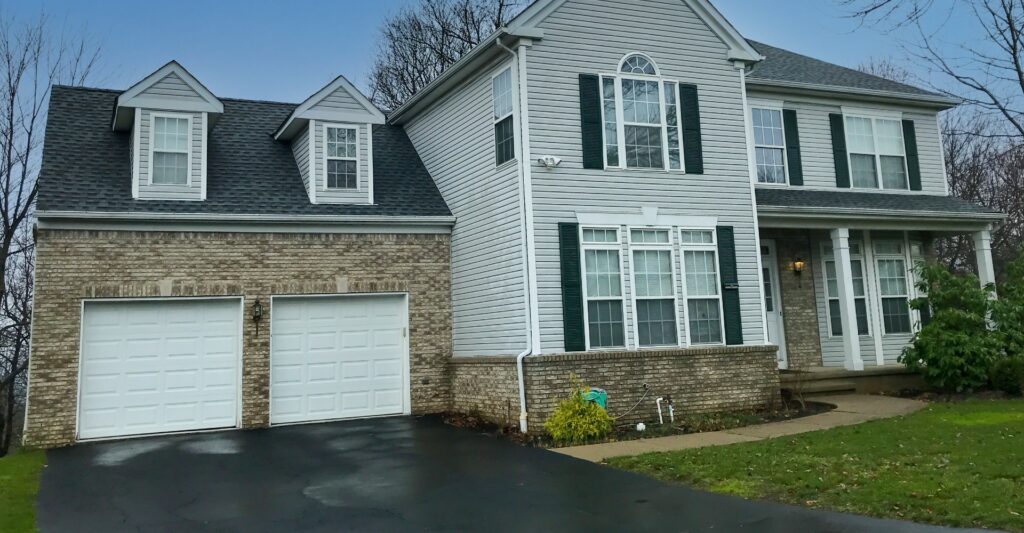 A More Cost-Effective Solution
While the average cost of repairing an asphalt driveway is three to seven dollars per square foot, replacing asphalt can add up to fifteen dollars per square foot. Since asphalt is a very adaptive material, resurfacing it is more cost-effective than completely replacing your driveway. In fact, it will even help give at least ten more years of life to your driveway.
Resurfacing is by far the most cost-effective solution to damaged asphalt, depending on the severity of the issues. When small cracks appear in your driveway, you will want to address them as soon as possible by adding an asphalt sealant. This method of patching your driveway's damage can leave unsightly lines that aren't guaranteed to last.
Instead of putting your money toward DIY patches that aren't built for longevity, you can focus your energy on resurfacing your driveway. Not only is it a faster process than spot-filling your driveway, but the finished product will also look seamless, beautiful, and give your driveway a second life.
Tackle Pesky Pavement Problems with Asphalt Driveway Resurfacing
Since your driveway is the gateway into your home and property, it is essential to make a strong first impression with a seamless driveway that can also withstand the elements. While you may be tempted to patch your driveway, that method isn't built to last, leaving you with an unsightly driveway that needs repairs within a couple of years. On the other hand, if you do have extensive cracks or divots, you may be concerned that you need a total replacement. Compared with these different methods, asphalt driveway resurfacing is a more cost-effective solution that can create long-lasting results.
Asphalt driveway resurfacing can be more effective than replacement if you are looking for a long-term option that is affordable, eco-friendly, and visually pleasing. Make sure to incorporate driveway maintenance into your annual task to ensure your new resurfaced driveway stays in great condition against the wear and tear of repetitive use and extreme weather conditions. At Richfield, our paving professionals are happy to inspect your driveway to help you find the best option.
Contact Richfield Blacktop today to schedule an inspection or request a quote. We look forward to helping you transform your driveway with our asphalt driveway resurfacing services.