Are you looking for a high-quality paving contractor in Burnsville, Minnesota, for your residential or commercial property? Look no further than Richfield Blacktop, your trusted contractor with over six decades of paving experience. We have the expertise and resources to provide home and business owners with the paving services they need to keep their property in great condition and improve curb appeal.
Our team of skilled asphalt paving contractors will handle your paving project with care, providing you with the pavement you want quickly and affordably. Our experience handling many of Burnsville's asphalt paving needs helps us craft the kinds of driveways, roadways, patios, and other projects that greatly improve property values. Give us a call, and let's discuss your vision for your property and how we can help make it become a reality.
Our Services
Headquartered in Richfield, Minnesota, our expert asphalt paving contractors have served Burnsville and much of southern Minnesota for decades. Not only do we provide excellent asphalt paving services, but we're Burnsville's best choice for concrete paving services as well. We handle everything from maintenance and repairs to installation and replacement. And whether you're looking to make your storefront walkways more attractive to prospective customers or add a patio to your home, we can do it all.
Our most popular services include maintenance, repair, installation, or replacement of residential and commercial:
Driveways
Sidewalks
Stairs
Finished garage and basement floors
Parking lots
Clients also often request decorative exposed aggregate for their paving projects. And while we often service homeowners looking to spruce up their homes, we offer all of the services that business owners may need as well. From attractive entryways, to spacious parking lots, to strong ground flooring for commercial facilities, we will get it done.
Asphalt Driveway Paving in Burnsville
We often recommend asphalt to clients searching for driveway repair or installation. Asphalt is durable, long-lasting, affordable, and safe. It's a great choice for residential and commercial driveways, especially those that will need to handle heavy loads and frequent traffic. Its inherent flexibility makes it ideal for surviving fluctuating temperatures and harsh weather. When paired with our talented team of asphalt paving contractors, we can provide the kind of strong, attractive, and long-lasting driveway you need.
Not only can we provide you with a high-quality driveway, but we can do it within your time constraints at an affordable price. In fact, asphalt is a great choice for driveway repair, replacement, and installation because it is cost-effective. And paving projects using asphalt can also be completed more quickly than those using other materials.
Of course, even though asphalt driveways are tough and long-lasting, they will become damaged over time. That's why it's a great choice to work with Richfield Blacktop from the start. Not only can we install a brand-new driveway, but our maintenance plans can help you avoid costly repairs. When your driveway inevitably suffers weather or other damage, we're here to help make your driveway whole again. Whatever your driveway needs are, give us a call, and let's put Burnsville's asphalt paving specialists to work for you today.
Burnsville Concrete Paving
Residential and commercial Burnsville clients also frequently request concrete as their material of choice for their paving projects. While concrete is a bit more expensive, we work tirelessly with suppliers to ensure you get the highest quality materials at the best possible price.
Concrete paving projects require minimal repair, given proper maintenance. But that's not the only reason that clients often request concrete. Concrete is quite versatile, allowing skilled paving contractors like ours to decorate and customize your project to your liking. You can choose from different colors, stampings, paver shapes, and more. You can get the function you need with the style that suits your tastes with concrete. Additionally, when we complete a beautiful ornate walkway, driveway, or patio, sit back and watch your property value soar.
Concrete paving is ideal for homeowners looking to sell their property shortly. It's also great for homeowners who have settled in and are looking to get more use from their home, such as finishing the basement or adding a patio. Concrete is also perfect for business owners looking for a unique look to draw customers to their storefronts. No matter which category you fit in, we can help take care of your concrete paving needs.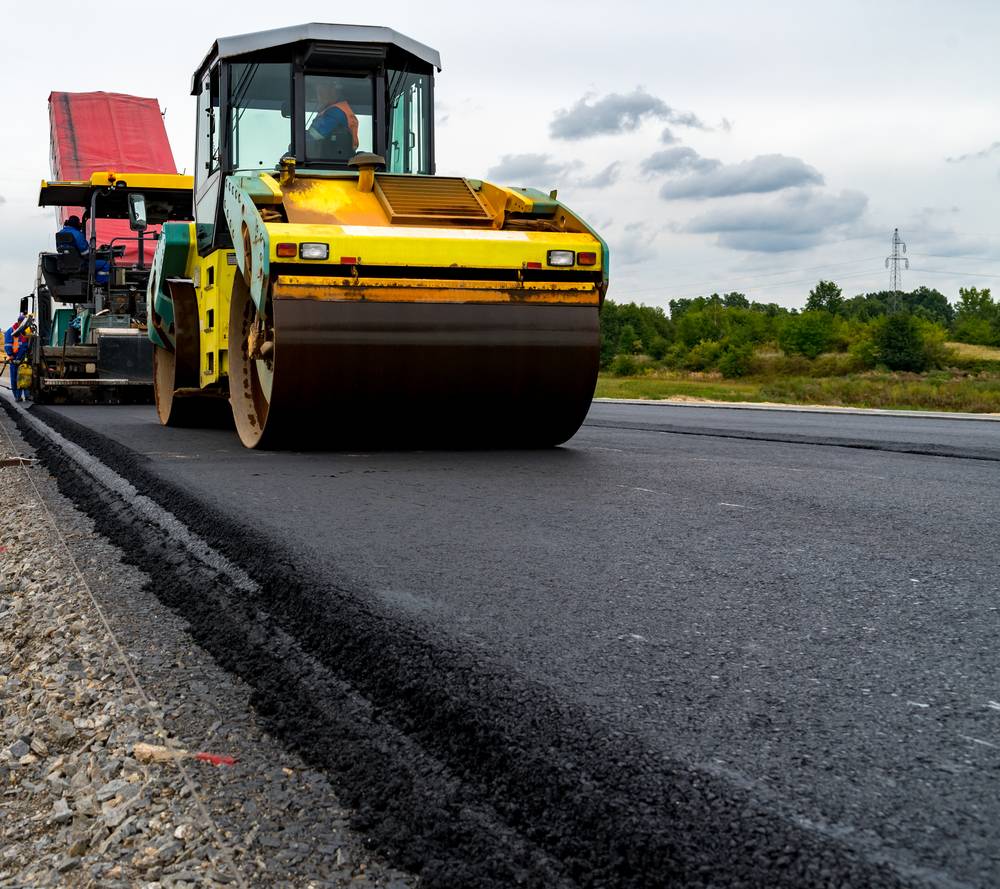 Twin Cities Commercial Asphalt Services
We've supplied businesses throughout Minnesota with time-efficient, affordable, and high-quality commercial paving services. Our tight supply chain and talented team ensure that we get your project done on time and exceed your cost, quality, and customer service expectations. Our commercial paving portfolio includes:
Apartment complexes and condos
Churches
Truck shipping terminals
Manufacturing facilities
Office buildings
Parking lots
Schools
Shopping and retail centers
Warehouse terminals, and more.
Contact us to learn more about our commercial paving services as we would love to learn more about your project. Whether simple or complex, we have the resources and experience you need to get it done. 
Driveway Repairs
Frequently, we hear from prospective customers needing asphalt driveway repairs in Burnsville. When we dispatch our talented asphalt paving contractors to handle these repairs, we often find that the need for repairs stems from a lack of proper maintenance. At Richfield Blacktop, we offer affordable maintenance plans that can help you ensure that driveway damage doesn't become a major headache.
We can also help you upgrade your existing driveway. If there's a specific look you want, we can help you make it happen. We often find during repair jobs that some minor touches can help make a big difference to a property's curb appeal. We can help you not only fix your damaged driveway but make it shine in the eyes of an appraiser or prospective homebuyer.
Additional Burnsville Concrete Services
With thousands of square miles paved throughout Minnesota, we can help you fix your cracked concrete driveway or pavement and so much more. When you contact Burnsville's best paving contractors, you'll get experts in crafting high-quality:
Curbs
Decorative paving
Finished garage floors
Patios
Porches
Stairways/steps
Walkways
The sky's the limit for Richfield Blacktop. Whatever your paving needs are for your home or business property, we're ready to take care of them for you. And when you work with a trusted paving solutions provider like Richfield Blacktop, you know you're getting the kind of quality that stands the test of time.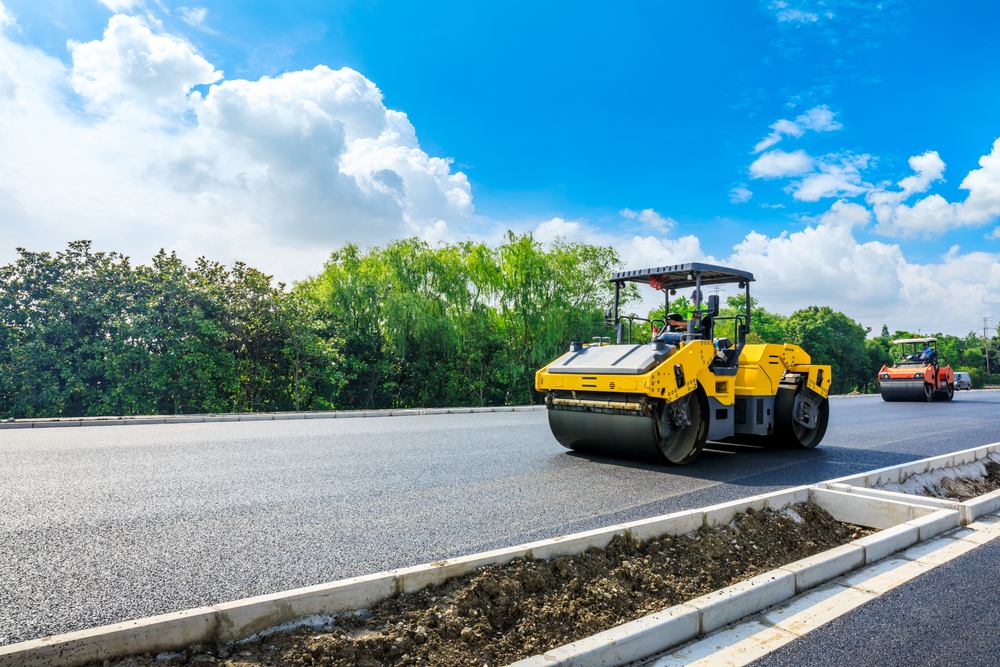 Your Trusted Paving Partner in Burnsville
If you need asphalt or concrete paving for your driveway or business parking lot, our professional contractors are ready to get to work. We work efficiently, safely, and affordably with a keen eye for detail and quality. Contact us today and let's discuss your commercial and residential paving needs.
Contact Us!