When it comes to home renovations, we are always left to wonder which materials are best and which route to take to receive the most remarkable result. This thought process applies to projects that take place inside and outside of the home. When it comes to stairs going down from decks or porches, have you considered using concrete steps?
While it has been done, homeowners often resort to using wood for their outside steps. However, there is a lot of value in using concrete that isn't realized. Continue reading below to learn more.
Concrete Steps are Durable
It's hard to find a strong and more durable material than concrete. Creating stairs out of substance allows you to have a long-lasting addition to your home, porch, and deck. While concrete steps will be heavier and less absorbent when it comes to falls, the additional years you get out of them will outweigh the negatives.
Fire Resistant Stairs
When it comes to fire, certain types of materials are more susceptible. In the case of wooden vs. concrete steps, the material that comprises the latter is fire resistant. Unfortunately, if your home falls victim to a house fire, you may experience difficulty getting out of the building due to the stairs caving into the flames.
Installation Process
When it comes to installing a set of concrete steps, the process will take your contractor only a few days to complete. With the specialty tools that are necessary for the job and the expertise needed to form the correct shapes and density, professionals can have your new stairs done in no time.
While installing concrete steps can be done on your own, it can be challenging to manage all the moving pieces without additional help or guidance. Although concrete is a highly durable material, it can be tricky to work with if not done correctly.
Accessories for Concrete Steps
Many people enjoy the look of concrete steps, as well as the durability and fire resistance that comes with them. However, the thought of potential injury due to the rigidness of the material can give individuals pause.
Having those worries is understandable, and thankfully there are accessories available that can alleviate any concerns. You can now add grips to the top of each stair to help individuals keep their footing while walking up and down. Additionally, you can select from various materials that will provide a cushion in the event of a stumble.
While these accessories aren't as durable as the concrete steps themselves, homeowners can replace them as they wear out. What's more, you can rest assured that the fire resistance benefits of concrete steps still stand. The grips and cushioning sit on top of the concrete. Therefore, your steps will remain intact in the event of a fire emergency.
Concrete Steps vs. Wood Stairs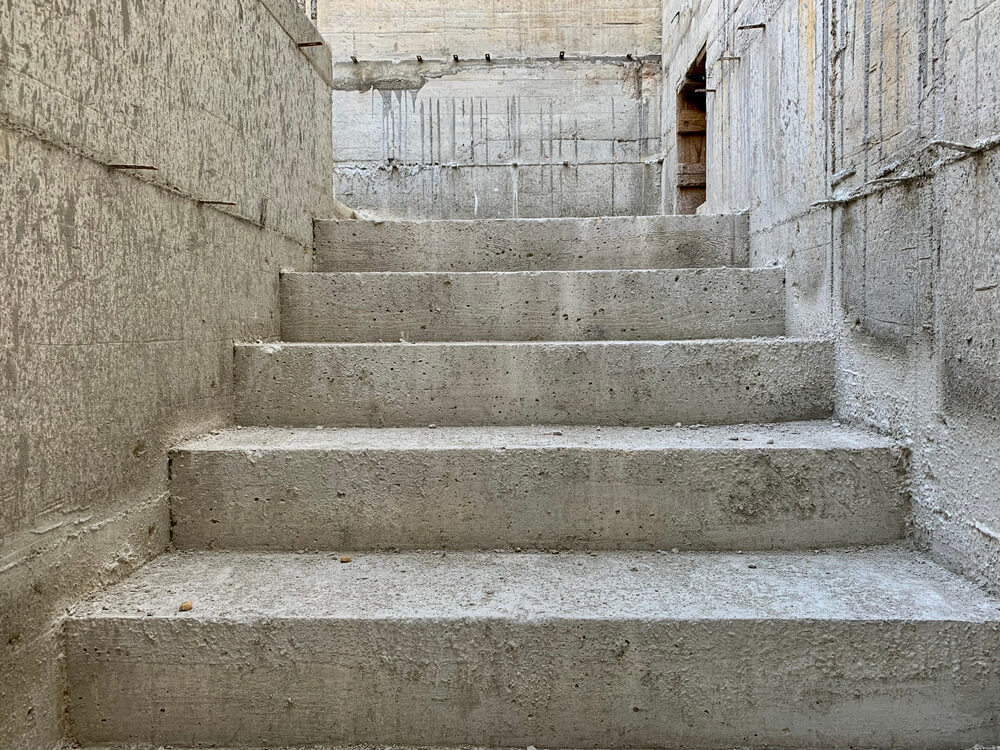 In addition to the considerations we list above, durability and fire resistance, the final decision will often come down to cost. When you compare concrete steps to wooden ones, you will see that the concrete material is considerably more expensive. While this often leads people to abandon their ideas of going the concrete route, there are things you should keep in mind before abandoning the concept altogether.
Repair Cost
Over time, wood will break down. The edges will often warp due to exposure to various elements. It's also typical that boards will split and need replacing. With this being said, having to make minor repairs will add up over time.
Concrete steps will not require repairs in the same way that wood will. With its enhanced durability, it takes more pressure to cause damage to the material than wood.
Upkeep
Once you have your cement steps in place, there are very few extra tasks in terms of maintenance that you need to fulfill. However, when it comes to wood, you will need to spend time each year to seal, stain, or repaint. Additionally, you will need to check them over for maintenance issues that arise.
Although it may not seem like it, planning for and accounting for the extra expense in wood step upkeep can be an extra hassle. Concrete steps are the way to go if you are looking for a more hands-off option.
Taking the First Step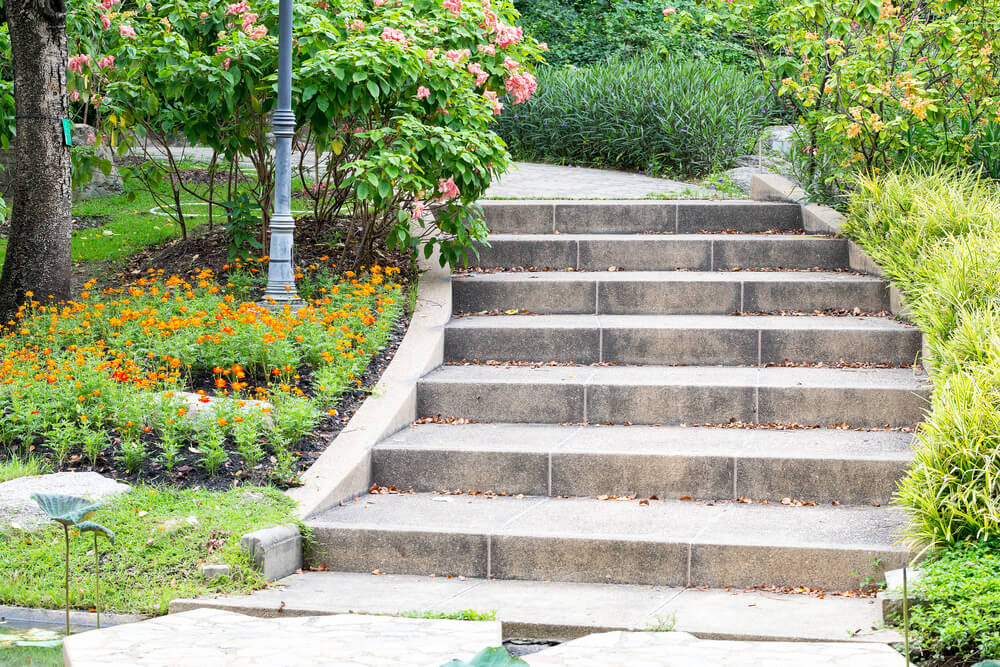 Are you interested in adding a set of durable, fire resistant concrete steps to your home? If so, pick up the phone and contact the experts at Richfield Blacktop today. We can get the job done as the Twin Cities Paver of Choice.