Do you have a worn-out, cracked, or crumbling driveway? Repairing it will instantly improve the curb appeal and value of your home on top of making this important amenity safer and more functional. However, you might wonder whether you should resurface, repair, or replace your driveway. Let's take a closer look at these different options.
What Is Driveway Resurfacing?
Resurfacing your driveway consists of removing the top layer of asphalt and concrete and pouring a new layer. Depending on the state of your driveway, you might also need to repair it during this process. A professional can apply a filler or sealing product to repair small cracks and holes.
Many homeowners choose to repair or resurface their driveway to extend its lifespan since this process can add 10 to 15 years to the life of your asphalt or concrete driveway. Plus, a repair or resurfacing project will result in a fresh surface that enhances the curb appeal of your home. It's also possible to customize the appearance of your driveway with different finishes or colors.
Replacing Your Driveway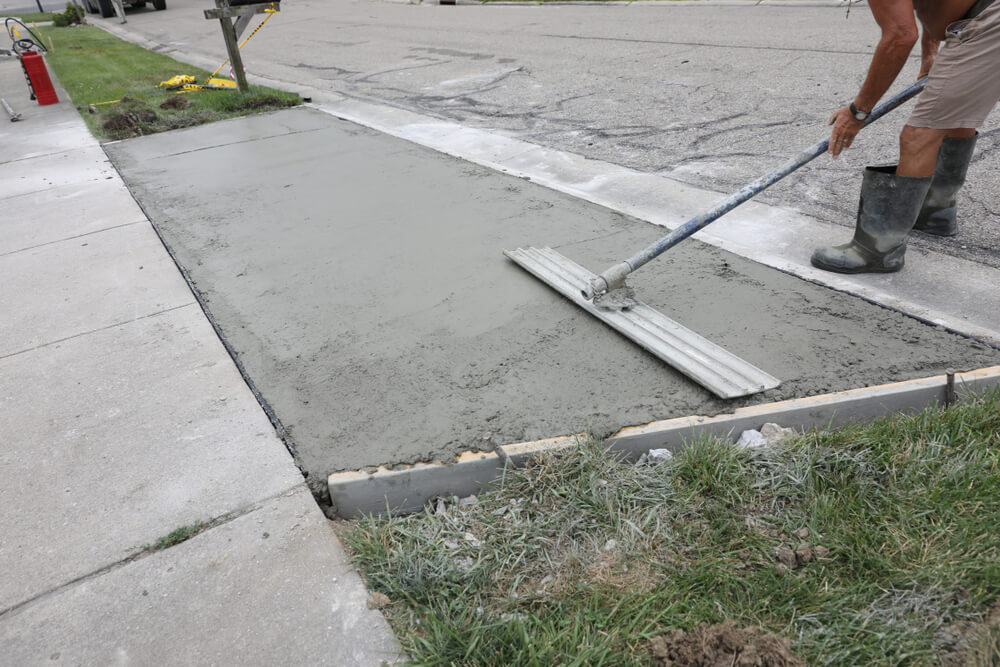 Replacing your driveway is a more complex process. A contractor will remove the entire concrete or asphalt slab, address any structural issues with the soil underneath your driveway, and pour a new driveway. Compared to a repair or resurfacing project, replacing your driveway costs more. This process also takes more time, and it can be disruptive since you won't be able to use your driveway for weeks between the removal, installation, and curing process.
However, replacing your driveway has several benefits. It's the only long-term solution for addressing structural issues that threaten your driveway. Installing a new driveway means you can address grading issues with the soil. You can also ask your contractor to change the shape or size of the new driveway and choose a different material and finish.
For instance, you can opt for a dark asphalt driveway, a popular choice among Minnesota homeowners since this flexible material withstands extreme weather well and helps snow melt faster. Your brand-new driveway should have a lifespan of up to 25 years for asphalt and up to 30 years for concrete.
Should You Repair, Resurface, or Replace Your Driveway?
It depends on the degree of damage to your driveway. Even though repairs and resurfacing save time and money, your driveway might not be a good candidate.
When Can You Repair or Resurface a Driveway?
You can have a professional repair or resurface your driveway if you're dealing with surface damage.Surface damage can happen due to wear and tear. The freezing and thawing cycle can also cause surface cracks to appear, and snow plow blades are another common culprit. Resurfacing is also a good option if there are aesthetic issues like oil stains.
When Is It Best to Replace a Driveway?
Replacing your driveway makes sense if there are structural issues. Large cracks can damage the entire slab and threaten the tensile strength of a driveway. Tree roots growing through your driveway, shifts in the soil, and heat expansion can result in significant damage. Issues during the initial installation and curing process can also lead to shrinkage and cracks. In some cases, advanced wear and tear cause concrete or asphalt to crumble beyond repair.
If the damage goes deep, your driveway won't be strong enough to support a fresh top layer. Plus, the root cause behind the cracks will affect the new layer and cause it to crack as well.
Find Out If Your Driveway Is a Candidate for Resurfacing or Replacement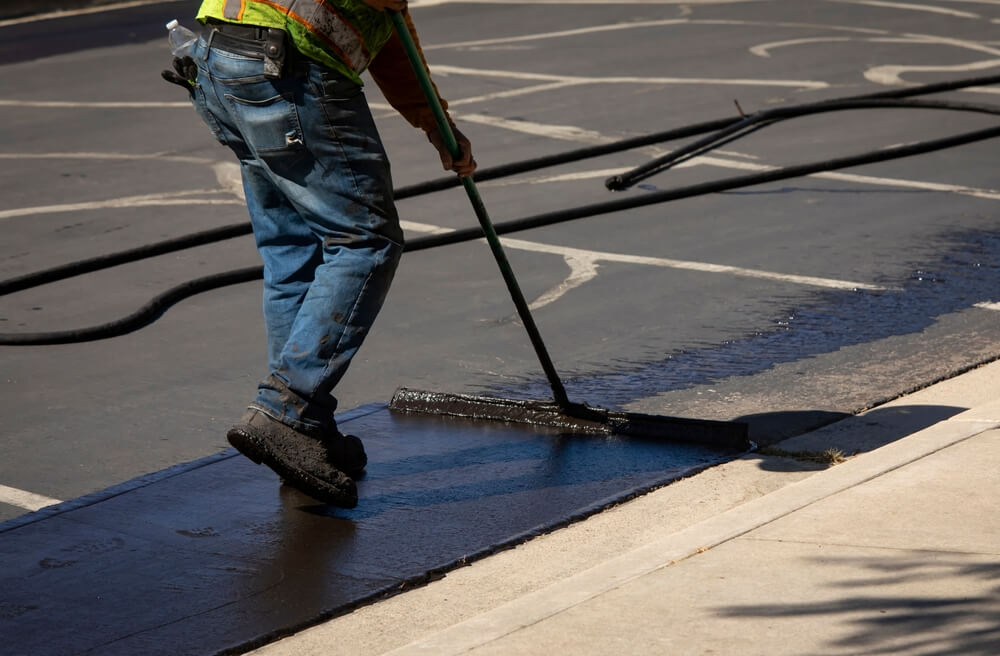 Is your driveway a candidate for repair or resurfacing? Are you better off investing in a new driveway? We can answer these questions after inspecting your driveway and assessing the extent of the damage.
At Richfield Blacktop, asphalt, and concrete driveways are our specialty. We've been around since 1954 and know everything about installing and maintaining driveways in the challenging weather conditions that Minnesotans live in.
Once we know more about your driveway, we'll discuss your options and answer any questions you may have. Our goal is to provide outstanding customer service. You can expect communication at every stage of the project, and we'll also provide you with upfront pricing information. Contact Richfield Blacktop today to schedule a free inspection to determine whether resurfacing or replacing your driveway is your best option.