High-quality concrete and asphalt pavement installations are a vital part of adding value to your commercial property, whether you're in a commercial, retail, municipal, or government sector. There are endless possibilities out there for beautiful and practical paved structures that can improve businesses or other commercial establishments across industries.
Here, we look at how property owners in unique sectors can take advantage of some common commercially paved structures and surfaces:
1. Driveways and Turnarounds
The very first thing the vast majority of commercial property managers and owners will want to install is a driveway or turnaround area for customers and staff to utilize throughout their days.
Asphalt driveways are an excellent option for commercial locations, thanks to all of asphalt's amazing and durable advantages. Concrete driveway paving is perfect for a practical turnaround or circular-style driveway to suit more prestigious enterprises or locations with limited space.
2. Parking Lots
Another critical aspect of any commercial property is the provision of ample parking for both employees and guests. Commercial enterprises from all industries must have a durable, high-quality parking lot or a facility such as a parking ramp to make the working and visiting experience seamless and so much safer. Your chosen commercial paving contractor can install a parking lot for a variety of establishments, including:
Schools and universities
Malls and shopping centers
Churches
Office buildings or parks
Warehouses
Convention centers
Entertainment venues
Sports stadiums
Recreational facilities
Manufacturing facilities
Apartment and Condo Complexes
Regardless of the type of enterprise you own or manage, implementing a preventive maintenance plan is the most effective method for reducing the impacts of commercial parking lot breakdown.
3. Paths and Walkways
Your business, school, or some other commercial property can probably use paths and walkways as well. Asphalt and concrete are both popular choices in these applications and present their own sets of advantages and disadvantages for different landscapes and environments.
Use a walkway to welcome visitors to your building or install winding paths that point staff and guests in the direction they want to be going. Concrete paving materials are another great resource for installing steps or staircases in sloping areas of your commercial property.
4. Porches and Patios
Asphalt and concrete paving materials are also useful in a less obvious way for commercial applications. Use high-quality concrete paving materials to make an inviting porch or patio on your property. You can spot these paved structures on several types of business locations, including:
Restaurants
Retirement communities and elderly care facilities
Hotels
Schools and universities
Boat docks or marinas
And so much more
Industries that rely on customer interactions to make their money need new ways to encourage visitors to sit back, relax, enjoy their stay, and spend more cash. Make your commercial property even more beguiling with a beautiful concrete porch or patio.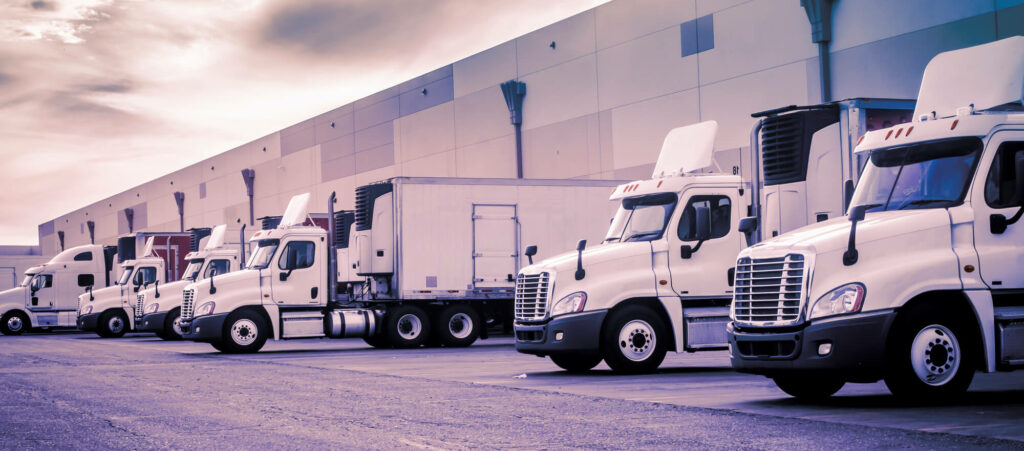 5. Loading Docks
One often-overlooked industry that always needs the most outstanding asphalt and concrete solutions are logistics. Commercial loading docks undergo a lot of traffic during all hours of the day, so an exceptional pavement solution that can withstand the heavy weights of trucks and other shipping vehicles will be a must.
Install commercial asphalt pavement as the perfect answer to all of your lingering loading dock issues. Say goodbye to uneven surfaces, potholes, networks of cracks, and other nasty pavement problems with a new loading dock pavement replacement.
6. Trucking Terminals
Just like loading docks, trucking terminals withstand a lot of weathering from heavy traffic throughout the year. Thus, trucking terminal managers might want to consider the flexibility, durability, and other desirable attributes of asphalt paving materials.
Asphalt will minimize the impacts of potholes, cracks, and other pavement problems on those expensive trucks. Improve productivity and performance across the board by harnessing the benefits of a high-quality asphalt surface for your commercial trucking terminal.
7. Garage Floors
One more great way to utilize commercial concrete pavement on your property is to install a top-of-the-line finished garage floor. These paved surfaces are a fantastic addition to a breadth of business types, such as tattoo shops, auto garages, showrooms, and so much more. Improve the look of your enterprise with the installation of a sleek finished garage floor.
8. Recreational Structures
The last paved structure on our list that will undoubtedly improve any child's day (and adults, too) is pavement for recreational facilities. This industry designation can include areas such as parks, pavilions, playgrounds, recreational sporting courts, indoor and outdoor pool facilities, and other locations where little ones and their families love to have fun.
Smooth, high-quality pavement surfaces are a surefire way to keep visitors safe as they play and enjoy themselves within your park or other recreational facilities. Improve your recreational location with either asphalt or concrete commercial pavement.
Conclusion
Commercial pavement can transform and improve any property. From restaurants and parks to auto shops and every other business in between, concrete and asphalt paving materials can boost your commercial property's curb appeal and add property value if you ever want to sell.
Set yourself apart from your competitors with high-quality commercial pavement from your preferred paving provider. Whether you want a simple walkway on your property or are proposing a more extensive project like a parking lot or patio, working with an experienced paving company always leaves you with the best end result.