For every property investment you make, it would help to consider both short and long-term benefits. You can never go wrong while investing in driveway installations as you'll enjoy both long and short-term benefits.
Asphalt driveway installation's short-term benefit is making your property look beautiful. The long-term merits will be increasing and maintaining your property value. Also, it'll save you costly repairs if you choose a reputable driveway installation service.
But what should be the width of your asphalt driveway? Here, you'll find out how wide your driveway should be.
Standard Driveway Width
It'd help you to consider two things before installing your standard concrete driveway. First, you'll need to consider the design of your concrete driveway installation. Also, you must consider the type of automobiles you want to park in your driveway.
If you only own cars, one-way driveway width can work for you. Owners of tractor-trailers, RVs, and other large vehicles will need a two-way asphalt driveway as the minimum.
Remember, your driveway installation needs will vary depending on the specific use. So, you'll need to assess your vehicle types, usage, and parking needs.
Residential Driveway Width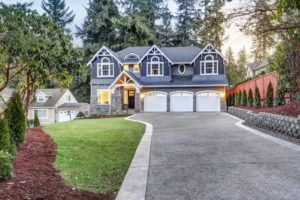 Often, we recommend most clients the installation of a 10-12 feet wide driveway. Typically, the driveway width for your SUV or conventional pickup truck should be 10 feet.
If you exceed the 10 feet width, you'll most likely face challenges even in smaller automobiles. We'll only install an 8-9 feet driveway if you lack any other option. For large vehicles like trucks, RVs, and trailer trucks, your driveway should at least be 12 feet wide.
The practical use and durability of your property driveway investment are crucial. If you install wider driveways, even by a few inches, you and your visitors will have a hard time driving over the edges.
As a result, your asphalt will deteriorate and crackle. So, you'll prevent damage to your driveway, motor vehicles, and your nearby landscape.
Driveway Parking Space
Again, how you plan to use your parking space is significant in helping you define the dimensions. For instance, it would be best to consider how many cars you plan to park. Our driving installation professionals recommended 10-inch width by 12-inch length for each vehicle.
So, a width of 20 to 24 feet will work best for your side-by-side parking area. It would benefit you more when choosing larger dimensions for more oversized vehicles. You must ensure your asphalt driveway edges and parking lot are safeguarded. This implies that the larger the space you create for driving and vehicle tires, the lesser the damage you cause to your asphalt.
Loop Asphalt Driveway Width
More often than not, you'll find circular-shaped driveways in large properties. You'll need to observe intense care throughout the designing process, excavation, and installation. It'll help increase the aesthetic value of loop driveways.
At Richfield Blacktop, we opt for loop driveways to be 12 feet wide to the minimum. That way, vehicles can turn properly and reduce the chances of driving over the edges and your landscape. Doing so will reduce your repair expenses in the future.
Why Get an Asphalt Driveway?
The two most popular choices for your driveway installation are concrete and asphalt. Even though each has its merits and demerits, we feel asphalt offers more significant merits than concrete.
Less Expensive
The choice of your driveway will primarily rely on what you wish to spend. Besides being cheaper to install, asphalt driveways are also affordable to repair than concrete. So, you enjoy your true value for money.
Easy Maintenance
The base and middle layer of your asphalt driveway get considered permanent. So, unlike concrete, you'll only need to repair the top layer of your asphalt driveway.
Smooth Appearance
Compared to concrete, asphalt will make your driveway look warm and inviting. Still, you won't find many colors to pick from for your asphalt driveway. Nevertheless, your asphalt driveway will have specialized finishes and tints available.
You can ask our Richfield Blacktop paving contractors to add a color coating with mineral aggregates. This will increase the slip resistance and traction of your asphalt driveway. Other advantages include:
Increased curb appeal
Added home value
Easy snow removal during winter
Perfect family playground during summer
Choosing Your Asphalt Paving Contractor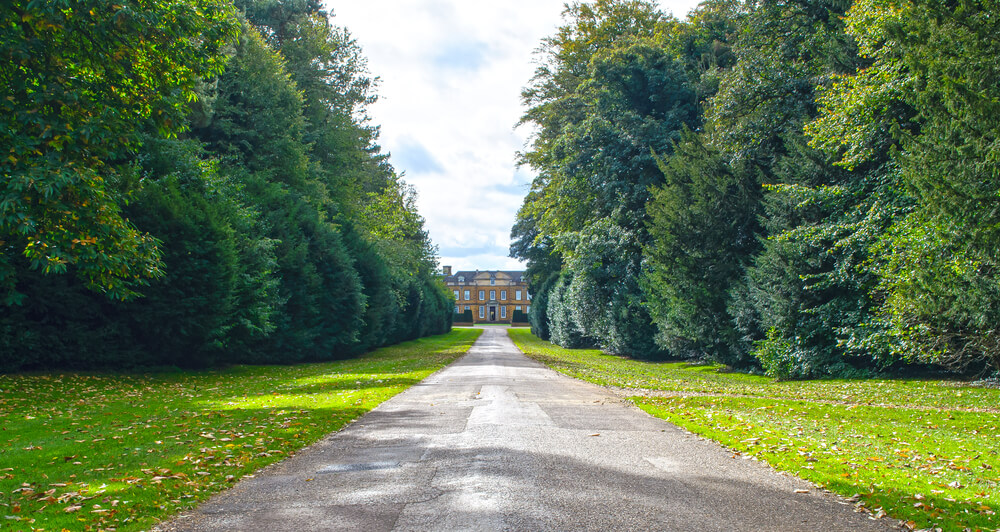 Now, you understand the factors that affect the dimensions of your asphalt and concrete driveways width. It would be best to look for a reputable paving contractor to handle your driveway installation project.
At Richfield Blacktop we offer professional and experienced contractors in their line of service.
Consult with us about the intended purpose of your driveway to know the correct dimensions if always encouraged.
Remember, asphalt installation is a significant property investment, and you must treat it like so. Contact Richfield Blacktop today for your paving services and get started right away.