Micro-Rebar is a newer method of concrete paving that applies to not just driveways, but other building applications, too. Here's how Helix can improve your paving and make your concrete projects last longer—with less money than conventional pouring methods.
What is Helix/Micro-Rebar?
Helix Micro-Rebar is a reinforcement technology that replaces rebar and mesh in the concrete. The Helix material is a three-dimensional element that:
Increases shear strength
Enhances durability
Promotes ductility
Provides pre-crack capabilities
For over a decade, construction experts have used Micro-Rebar in buildings, driveways, foundations, slabs, walls, suspended structural concrete, and even tunnels.
Helix Micro-Rebar Stats
Helix Micro-Rebar has many highlights, but here are the basic properties:
246.5 KSI tensile strength (minimum)
1700 Mpa tensile strength (maximum)
High carbon steel wire
Electroplated zinc coating
What is Helix Used For?
While the Helix product is ideal for pouring strong driveways, it's also applicable in other building projects. The strength and simplicity of Micro-Rebar mean contractors can pour foundations, structural floors, and structural walls with the material.
Beams, columns, shotcrete, precast, and rebar replacement are all on the list of Helix applications, and the formula can stand up to nearly any weather and pressure conditions.
Benefits of Micro-Rebar
Micro-Rebar meets building code requirements, making it a safe alternative to rebar and mesh for concrete construction projects. It's easy to work with, applicable to many building and finishing scenarios, and offers significant cost savings over traditional concrete strengthening methods and products.
Exceeds Safety Minimums
The Helix formula exceeds safety minimums by a long shot—it's three times as strong as the minimum safety threshold. Concrete, on its own, is susceptible to tensile cracking. But with the addition of Helix, worries over stress fractures are less common.
It's Easy to Work With
Workers can use Helix on-site or transport it to work areas, and it doesn't clump or bog up the mixer as it churns. Plus, the formula only takes about five minutes to mix effectively. Trucks can discharge the concrete with no other machines necessary, further streamlining the prep process.
Helix is also faster than traditional rebar methods because there's no tying or chairing up the components. Workers can use it with auto finishing equipment without the risks that rebar poses to delicate sensors and components.
In contrast, standard concrete projects involve careful navigation around the imbedded rebar, complicating the finishing processes.
It Offers Weatherability
The Helix also has zinc electroplated coating to resist rust—making it practically impervious to environmental conditions. Zinc creates a corrosion-resistant barrier, and spreading the material throughout the concrete mixture means all-over protection.
It's suitable for indoor and outdoor applications since it can get wet with no adverse effects. There's also an alternative blend with stainless steel if your project warrants it.
Helix is Super Strong
Micro-Rebar can withstand tornadoes and hurricanes—and it has in communities where builders used Helix in homes. For over ten years, Helix has been a component of new home construction in storm-threatened areas. But its performance has outpaced tropical storms without cracking under pressure.
The US Military even uses Helix to create concrete roadways that tanks can drive on. And at around 70 tons, military tanks weigh significantly more than the vehicles you typically park in your driveway.
Replaces Rebar and Wire Mesh
Forget about using rebar or welded wire mesh—you only need this concrete additive for rebar-style support. The Helix also lays flat during finishing. Therefore, nothing sticks out of the surface of your concrete pad.
The concrete will also remain as flat and level as with any other type of concrete; Helix doesn't affect the smoothness.
Compatible with Curing Compounds
When using name-brand curing compounds on the job, compatibility is key. Helix's formula is compatible with major manufacturers' curing compounds, though results vary depending on the brand and formula.
You can also use sealants, hardeners, and other topical applications with Helix.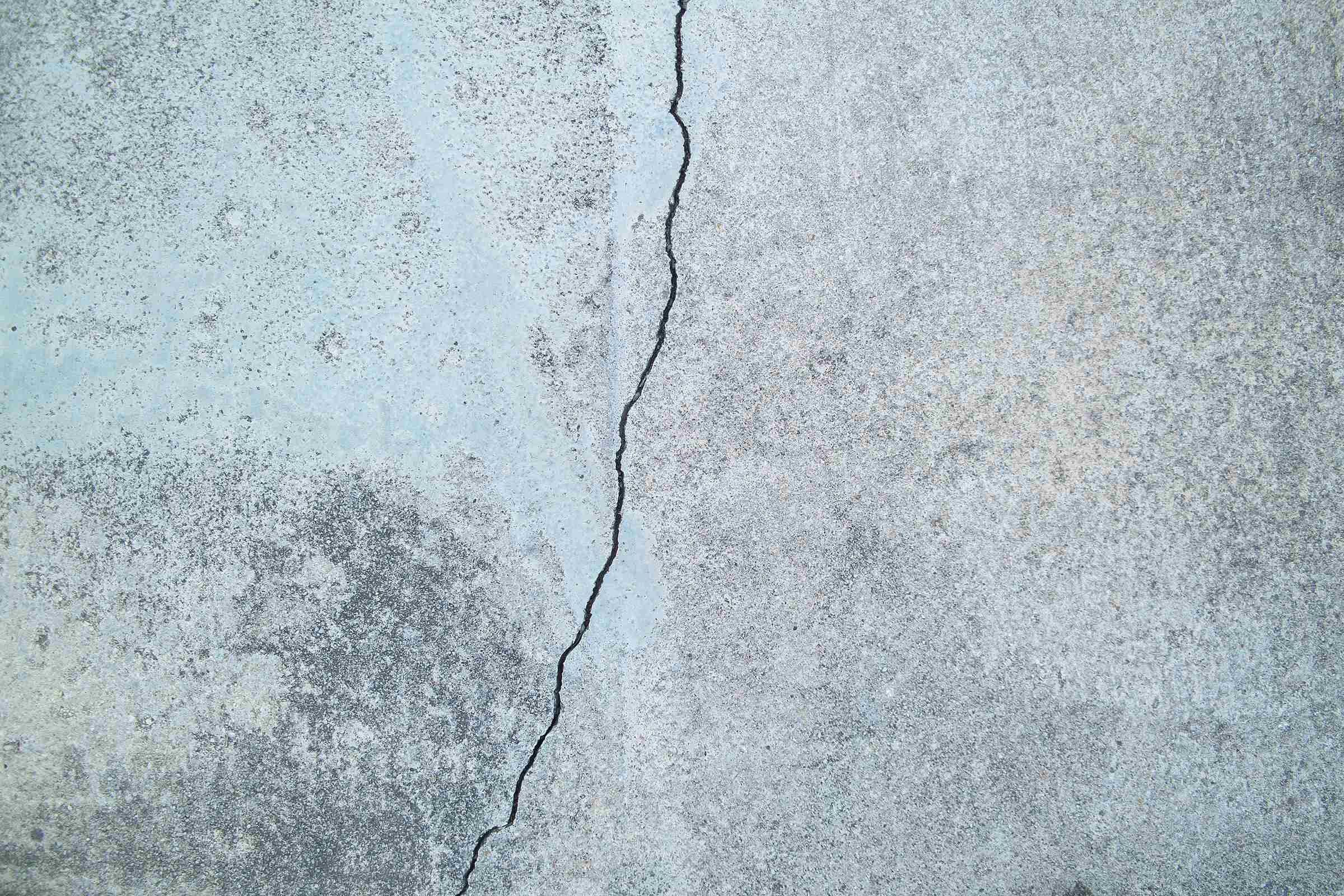 Micro-Rebar Costs
How much does micro rebar cost? The good news is, it can be much cheaper than standard rebar. Plus, your return on investment can be significant.
Micro rebar paving, like standard concrete paving, is more costly than asphalt driveways—at least upfront. Over time, the cost of maintaining an asphalt driveway can outpace that of concrete options.
Asphalt driveways require resealing about every five years, while its useful lifespan is about 30 years. That depends on regular maintenance, however, and concrete driveways can easily outlast asphalt. And, concrete requires very little maintenance.
As far as helix rebar price concerns, micro rebar prices rival those of rebar, but the time savings are also a significant part of the equation. Since Micro-Rebar is quicker to use—from mixing to applying to finishing—workers spend less time on the job.
How Micro-Rebar Improves Your Paving
From its high strength to its weather resistance, Helix is the future of concrete driveways and more. In residential and commercial surface applications, the improvements on older methods are clear.
Proper Placement is Built-In
With traditional concrete pours, you must place your rebar precisely in the right place. If you set the rebar improperly, you could jeopardize the integrity of the entire build. Rebar adds tensile strength, so misplacing it means a drop in strength across the surface of the concrete.
Helix, on the other hand, mixes thoroughly throughout the concrete. When you apply it to surfaces, it smooths out evenly, with the denser material dropping to the bottom.
Precision is Not the Key
While professional construction and paving teams are experts on precision, the fact is, it's not really necessary with Helix. Instead of measuring, securing, and double-checking rebar placement, workers can skip a handful of steps altogether.
Plus, instead of making decisions on concrete thickness based on the need for rebar, workers can use the most durable material in every application. That means five- to six-inch deep concrete without rebar inside—but with higher strength and durability.
Micro-Rebar Offers More Than Paving
While paving is the focus for Richfield Blacktop, Helix is applicable in tons of other building and pouring scenarios, too. Contractors can prepare foundations with Helix, form walls, and create pillars.
The limitations of working with concrete cease to exist with Helix. Its flexibility and durability mean more projects can be stronger and of higher quality.
It's Safe to Work With
While workers handling Helix need to wear gloves and eye protection, there aren't any safety hazards to working with the concrete and compound together. Jobsite safety is always a priority for pavers regardless, so following safe worksite procedures is instrumental in every driveway laying task.
Save Hours and Save Steel
Most companies that use Helix report using less steel and fewer hours on each job. The truth is, cutting out the rebar insertion step means much more time to focus on other job site tasks. Overall, that means shorter project completion times with the same level of accuracy and attention to detail.
Helix Micro-Rebar with Richfield Blacktop
Whether you choose an asphalt or concrete driveway, Richfield Blacktop has the equipment and expertise to complete the job promptly and professionally.
Competitive pricing, quality work, and long-term partnerships within the community are highlights—and the super-strong Helix Micro-Rebar is a bonus.